Evan Parker
In his biography of Robert Wyatt,
Different Every Time
(Serpent's Tail, 2015), author Marcus O'Dair describes Evan Parker as "perhaps the finest British free-jazz saxophonist of his generation." The only words in that phrase that seasoned Parker followers might take issue with are "perhaps," "British" and "free-jazz," preferring just to describe him as the finest improvising saxophonist of his generation. Be that as it may, as well as his pre-eminent status, Parker is also notoriously prolific and productive, having appeared on several hundred albums since his first releases appeared in the sixties. The majority of those were issued under his own name but he has also regularly appeared on others' albums, including those of such diverse performers as Vic Reeves,
David Sylvian
,
Scott Walker
,
Charlie Watts
, Jah Wobble,
Robert Wyatt
...
All of which makes it nigh on impossible to definitively list a dozen or so "must have" Parker albums. In compiling the list below, almost one hundred strong contenders were considered. Sometimes, the factor that clinched a recording being included was that it had been issued on Parker's own Psi label which he formed in 2001, assisted by Emanem-proprietor Martin Davidson; while Parker has never said that Psi releases came with a special seal of approval ("People might make that assumption, but the fact is that you can make just as bad a mistake when you think you are doing absolutely the right thing as you can when you just make a mistake.") on balance the label features much of his best work. Anyone who is drawn in by this list and explores his works at length will doubtless develop their own favourites and soon have their own personal list. To assist such explorations, some signposts have been included below.
In the
Building a Jazz Library
entry on
Derek Bailey
, two of the ten recommendations featured Parker—
Company 6 & 7
(Incus, 1992) and
Arch Duo
(Rastacan, 1999). And in the entry on
Free Improvisation
, no less than five of the twelve recommendations featured Parker—the Spontaneous Music Ensemble's
Karyobin
(Island, 1968),
Peter Brötzmann
's classic
Machine Gun
(FMP, 1968), the
Tony Oxley
Quintet's
Baptised Traveller
(Columbia, 1969), and Parker's own
50th Birthday Concert
(Leo, 1994), and his solo
Lines Burnt in Light
(Psi, 2001). Those selections remain essential listening, with the ones below being additional to that list. Happy listening!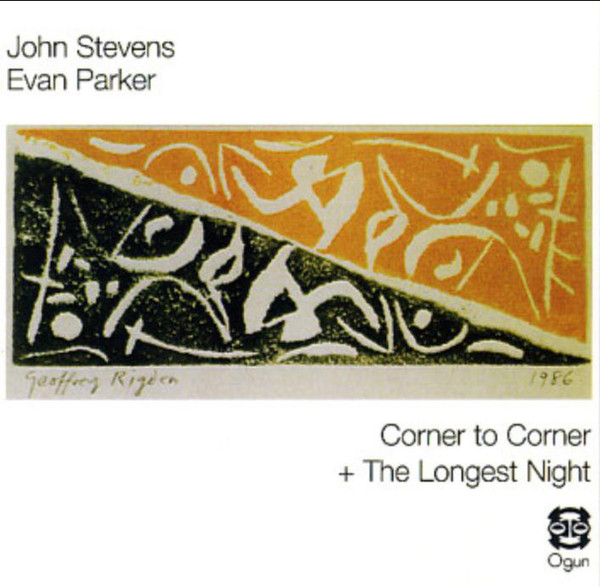 John Stevens & Evan Parker
Corner to Corner + The Longest Night
(Ogun, 2007)
When he left Birmingham University and moved to London, in the mid-60s, Parker was a regular at the Little Theatre Club, the cradle of improv in the capital, and played with the Spontaneous Music Ensemble (SME). By mid-1967, SME consisted solely of Parker and
John Stevens
for a while, as heard on the album
Summer 1967
(Emanem, 1995). The pair later recorded two duo albums for Ogun, two vinyl volumes of
The Longest Night
in 1976 and
Corner to Corner
in 1993 (fifteen months before Stevens' early death). Rather than choosing between them, this two-CD compilation of the lot is preferred. Comparison of the sessions, seventeen years apart, makes fascinating listening. Like the SME pairing, both demonstrate the understanding Parker and Stevens shared. In the context of Parker's career, the increase in his confidence between 1976 and 1993 is remarkable.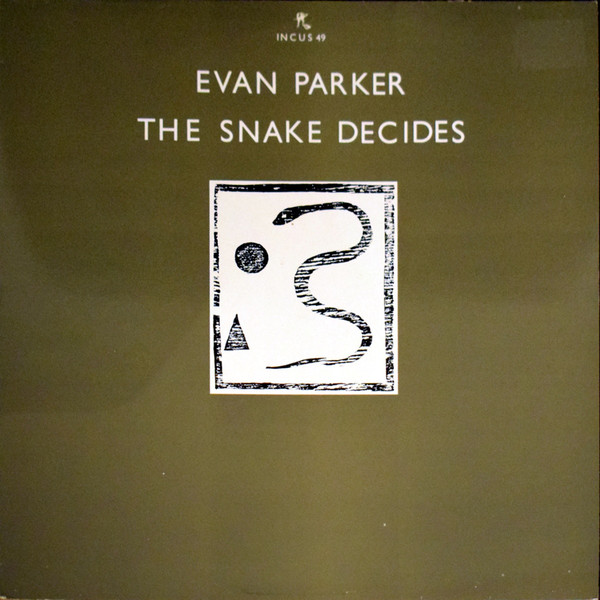 The Snake Decides
(Incus, 1986, on vinyl; Psi, 2003, on CD)
No representative Parker collection would be complete without at least one solo recording. There are many fine solo albums to choose from, all of them featuring Parker on soprano sax, with the exception of
Chicago Solos
(Okka Disk, 1997) on which he just plays tenor. At the front of a very strong field, the pick of the bunch is the exquisitely recorded
The Snake Decides
on which the sound quality equals that of Parker's playing. Across four very different tracks, Parker makes extensive use of circular breathing to create complex sound tapestries.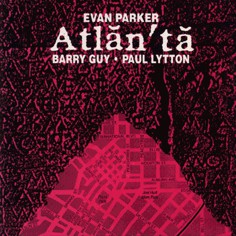 Evan Parker, Barry Guy & Paul Lytton
Atlanta
(Impetus, 1990)
The trio of Parker, bassist
Barry Guy
and drummer
Paul Lytton
has been one of the longest established and most important ensembles of Parker's career, its only serious rival being the Schlippenbach Trio. Parker and Lytton first played and recorded together in the early seventies; in 1980, the trio played together for the first time, and have not looked back since. Parker has also regularly recorded duos with Lytton or Guy, and the trio has often recorded with guest musicians—including
Marilyn Crispell
,
Peter Evans
,
Agusti Fernandez
—making it up to a quartet or quintet. All of which means there is no shortage of recordings relating to this trio.
Atlanta
, a live recording from 1986 made in the city of the title, is one of the best places to begin investigating it. As always, it is not a sax-plus-rhythm-section trio but an exchange between three equals.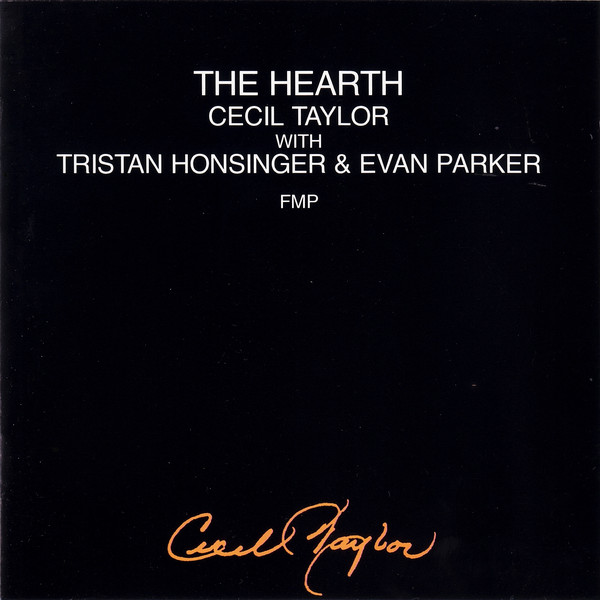 Cecil Taylor with Tristan Honsinger & Evan Parker
The Hearth
(FMP, 1989)
In 1962, Parker—then a botany student at Birmingham University—took a trip to New York, where he heard
Cecil Taylor
with
Jimmy Lyons
and
Sunny Murray
. He came back with his academic ambitions in tatters, dreaming of a life playing 'free jazz.' A quarter of a century later, during Taylor's marathon residency in Berlin, Parker played with him, most notably in this trio, with cellist Tristan Honsinger fittingly completing the transatlantic collaboration. Their unbroken hour-long conversation is a model of trio improvisation.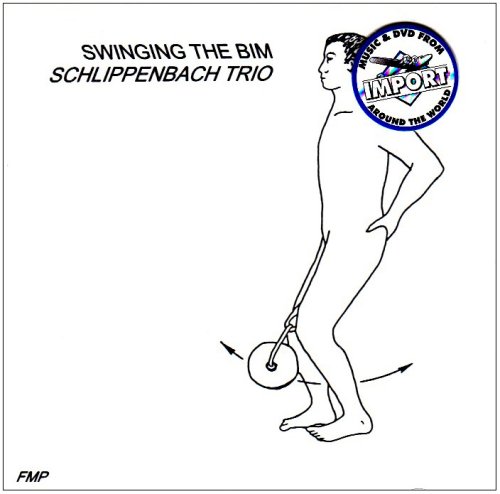 Schlippenbach Trio
Swinging the Bim
(FMP, 2000)
Parker's connections with continental Europe began when he played with German double bassist
Peter Kowald
during his visit to London in 1967—recorded on
Summer 1967
(Emanem, 1996). Through Kowald, Parker was introduced to
Manfred Schoof
's European Echoes, Peter Brötzmann's octet and the
Globe Unity Orchestra
, the bassist being a member of all three. Most significantly, such connections led to Parker joining
Alexander von Schlippenbach
's trio in 1970, with the leader on piano and
Paul Lovens
on drums. He has been a member ever since. Early on, they recorded the classic album
Pakistani Pomade
(FMP, 1972) which is only rivalled by
Elf Bagatellen
(FMP, 1990) and this double CD
Swinging the Bim
. All of them deserve your attention...
Parker, Schlippenbach, Lytton
America 2003
(Psi, 2003)
The Parker/Guy/Lytton trio (occasionally called the Evan Parker Trio) and the Schlippenbach Trio dominate Parker's discography. With their different line-ups and instrumentations, there is no real competition between them; they are distinct but equal. But albums on which they overlap or collaborate have tended to produce interesting results. They appeared separately at Parker's 50th birthday concert in April 1994, getting a disc each on the resulting album.
2X3=5
(Leo, 1999) records a rare festival appearance when the two trios combined into a quintet with two drummers. Better still is
America
which was to have been a US tour by Parker's trio. As Guy was indisposed, Schlippenbach joined in his place, thus creating a hybrid of the two trios, with impressive results, particularly from Parker.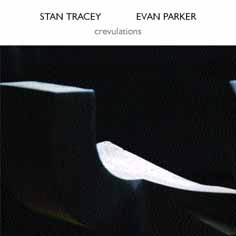 Stan Tracey & Evan Parker
Crevulations
(Psi, 2005)
For a number of years, Parker and legendary pianist
Stan Tracey
were both regulars at the jazz festival held each summer at Appleby-in-Westmorland in Cumbria, northern England. As well as organising Free Zone improv sessions in the nearby St Michaels Church, with guest players from far and wide, Parker often also played in the Stan Tracey Orchestra, as heard on their album
At the Appleby Jazz Festival
(Resteamed, 2008), recorded at the festival in 2004 and 2006.
Although Tracey described himself as "a time and changes man," he recorded improvised duo albums with pianist Keith Tippett and with drummer
Louis Moholo-Moholo
. At the 2004 Appleby festival, Tracey and Parker—on tenor—recorded
Crevulations
together in St Michaels Church, having already studio-recorded the impressive
Suspensions and Anticipations
together in 2003. The four freely improvised tracks on
Crevulations
(the album title relates to a Tracey composition from the sixties, "Let Them Crevulate") show the pianist to be a remarkably subtle improviser who draws some moving and beautiful responses from Parker. The results are simply exquisite.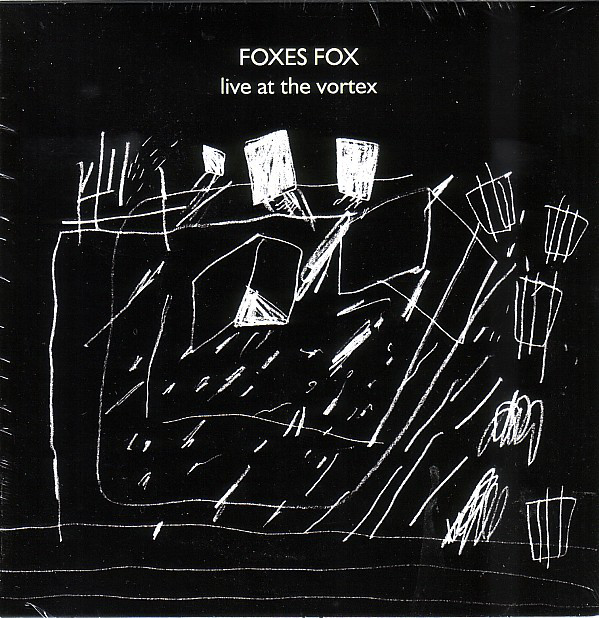 Foxes Fox
Live at the Vortex
(Psi, 2012)
For years, Parker has played a regular monthly gig at London's Vortex jazz club. He does not always play with the same group but uses a variety of musicians, so audiences do not always know what they will see, but they do know it will be good.
Live at the Vortex
by Foxes Fox was recorded on one such night; it should not be confused with
At the Vortex (1996)
(Emanem, 1998) by Parker/Guy/Lytton, or
Live at the Vortex, London
(Rare Music, 2011) by the quintet of Parker,
Kenny Wheeler
on trumpet,
Paul Dunmall
on tenor saxophone,
Tony Levin
on drums and
John Edwards
on double bass. Foxes Fox is a quartet consisting of Parker plus three seasoned collaborators, Edwards on bass,
Steve Beresford
on piano and Moholo-Moholo on drums, a line-up that virtually guarantees high quality improv, bursting with energy. The presence of Moholo-Moholo is a welcome reminder of his and Parker's key roles in larger ensembles such as
Brotherhood of Breath
and the Dedication Orchestra, which played music that owed a debt to Moholo-Moholo's home, South Africa.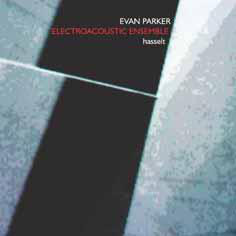 Evan Parker Electroacoustic Ensemble
Hasselt
(Psi, 2012)
Parker slowly but surely edged towards working with electronics and live processing. Key recordings in that evolution were
Hall of Mirrors
(MM&T, 1990) which paired Parker's sax with Italian Walter Prati's use of real-time live electronics, and
Process and Reality
(FMP, 1991) on which his solo saxophone was multi-tracked—something that would have been considered heretical a decade before. As early as
Tracks
(Incus, 1983), Barry Guy and Paul Lytton had both used amplification and live electronics to extend the sound of their instruments, although Parker had not then. So, it was no surprise when the Parker/Guy/Lytton trio became the basis of the Evan Parker Electro-Acoustic Ensemble, initially expanded to a sextet by the addition of violinist
Philipp Wachsmann
—himself no stranger to using electronics—plus Prati and fellow electronicist Marco Vecchi.
That line-up released the first Electro-Acoustic Ensemble album,
Towards the Margins
, on ECM, in 1997. Four more albums followed on ECM, the ensemble growing in size with each one. By the time
Hasselt
was recorded in May 2010 there were fourteen members, but when the ensemble played live in Lisbon later the same year the personnel peaked at eighteen, half of them electronicists. Hence, it is unsurprising that the resulting music is a fluid mix of real-time playing and time-shifted and processed music, the different strands interacting and overlapping in ways that can occasionally be as disorientating as an Escher etching. Certainly, a very long way from Parker on his own with a saxophone. Different but just as compelling.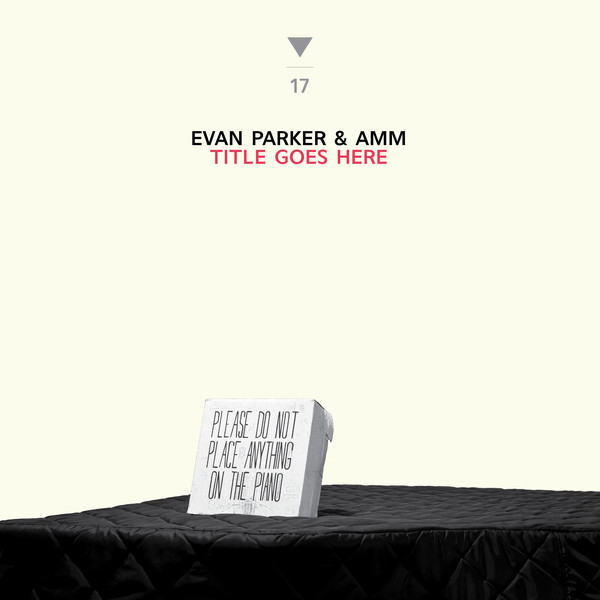 Evan Parker & AMM
Title Goes Here
(Otoroku, 2015 download)
For decades, Parker has played as an occasional guest musician with AMM, but until this download-only track came out in 2015, no recordings of them together had emerged. As the track was recorded in October 2014, during a week of concerts at Café Oto, to celebrate Parker's 70th birthday, it precedes
Keith Rowe
's November 2015 return to AMM, so Parker is heard here with
John Tilbury
and
Eddie Prevost
, the three sounding like a long-established trio. Parker's separate duo recordings with Prévost,
Most Material
(Matchless, 1997), Tilbury,
Two Chapters and an Epilogue
(Matchless, 1998), and Rowe,
Dark Rags
(Potlatch, 2000), are very different but all first rate.
Post a comment