Year in Review
Troy Dostert's Best Releases of 2018
By
2018 was a terrific year for imaginative, well-executed recordings that cover the spectrum of instrumental configurations in creative jazz and freely improvised music. From
Susana Santos Silva
's mesmerizing solo trumpet to
Ingrid Laubrock
's formidable orchestra (and everything in between), the following choices are a cross-section of some of the best the year had to offer. Something worth noting, and celebrating, is the fact that so many of these fine releases are the work of women—continuing an encouraging trend that has emerged in recent years and which only seems to be growing.
Steve Coleman
and Five Elements
Live at the Village Vanguard, Vol. 1 (The Embedded Sets)
(Pi)
A triumphant two-disc statement from alto saxophonist Coleman, who has recorded episodically with his Five Elements project since the mid-1980s. Representing the most accessible side of Coleman's aesthetic, this group maintains an irresistible balance between tricky structure and groove-based rhythm. Coleman's unique, "embedded" approach to improvisation guides the proceedings, as each piece allows for mutations to evolve spontaneously. With a mix of older and newer selections from Coleman's repertoire, and longtime colleagues
Anthony Tidd
(bass) and
Sean Rickman
(drums) joining more recent additions
Jonathan Finlayson
(trumpet) and
Miles Okazaki
(guitar), this eminent entry in the storied Village Vanguard catalog has the feel of a product decades in the making. And the results are consistently exhilarating.
Mary Halvorson
Code Girl
(Firehouse 12)
Guitarist Halvorson has always challenged herself to explore new dimensions of her craft, but her fearless creativity on this release still manages to surprise. A heavy, rock-inflected sensibility is channeled by her superb quintet, perhaps the most valuable of whom is vocalist
Amirtha Kidambi
, whose idiosyncratic delivery is ideally suited for Halvorson's disorienting, stream-of-consciousness lyrics. But the whole band works wonderfully as a unit, with trumpeter
Ambrose Akinmusire
at his most adventurous and the rhythm pairing of bassist
Michael Formanek
and drummer
Tomas Fujiwara
remarkably adept at navigating Halvorson's winding musical pathways.
Sylvie Courvoisier
Trio
D'Agala
(Intakt)
Upon listening to the surging, locomotive-like opening of pianist Courvoisier's "Imprint Double," one knows that this will not be a typical piano trio record. Courvoisier's partners, bassist
Drew Gress
and drummer
Kenny Wollesen
, join her in making music as attuned to minute gestures and delicate figures as to bolder, more emphatic strokes. But the latter stand out most fully, as the trio has an infectious chemistry that always sparks compelling energy. Courvoisier has drawn for years on her classical background in honing her improvisatory voice, and this is one of her most successful efforts to date.
Angelika Niescier
,
Chris Tordini
and
Tyshawn Sorey
The Berlin Concert
(Intakt)
After releasing an outstanding quintet record in 2016 (
NYC Five
, Intakt), Niescier decided to pare down to a trio for this performance at Berlin's Jazzfest 2017, when she was awarded the Albert Mangelsdorff Prize. It's a fitting occasion for appreciating the power of Niescier's alto saxophone, which dazzles in its technical ferocity but also possesses a stirring emotional core. And with the superlative Tordini on bass and Sorey on drums, the music's rhythmic momentum is captivating.
Susana Santos Silva
All the Rivers: Live at Panteão Nacional
(Clean Feed)
A solo album that refuses to sound like one, as Silva's luminous trumpet interacts with the stunning acoustics of Lisbon's Panteão Nacional, a converted seventeenth-century church with its own palpable energy. Silva's prodigious skills are exhibited to the fullest, whether in sustained tones, staccato bursts or acerbic growls, and her ability to anticipate the venue's echoes and refractions is uncanny. A wondrous recording, and another stellar entry in Silva's ever-expanding catalog.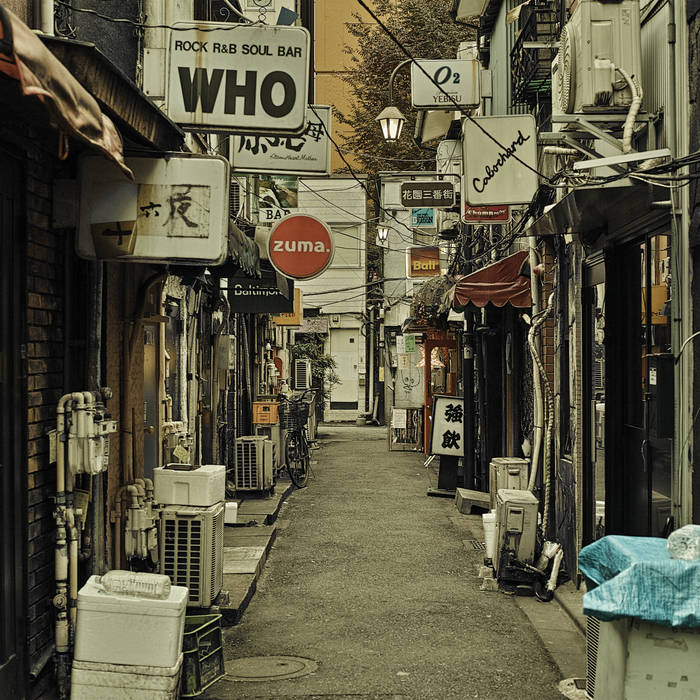 Akira Sakata
& Chikamorachi with
Masahiko Satoh
Proton Pump
(Family Vineyard)
For the pinnacle of raw, freely-improvised power, one need only experience the visceral impact of saxophonist/clarinetist Sakata hitting the upper register with his rhythm team, Chikamorachi (drummer
Chris Corsano
and bassist
Darin Gray
) in close pursuit. Despite having played with many avant-garde luminaries during his long career, Sakata has rarely received the recognition he deserves. But this live recording pays ample testimony to his prowess as a leader, and with the extraordinary pianist Satoh joining Sakata's trio the intensity is raised even higher. The music's forcefulness is relentless and uncompromising, but it's never out of control, as Sakata and Sato somehow find melodic touchstones in even the most incendiary moments.
Ingrid Laubrock
Contemporary Chaos Practices
(Intakt)
Until her intriguing septet album
Serpentines
(Intakt, 2016), saxophonist Laubrock had focused chiefly on small-group recordings. But clearly, she had much bigger ambitions in mind all along, as the two pieces performed on
Contemporary Chaos Practices
utilize a 40-plus member orchestra and two conductors. Some top-rank soloists are also featured—in addition to Laubrock,
Mary Halvorson
,
Kris Davis
and
Nate Wooley
put in appearances—but this is not a "jazz meets classical" outing in which the orchestral arrangements serve as window-dressing for jazz solos. This is challenging contemporary classical music in its own right, with glimpses of Laubrock's roots in the jazz tradition emerging only fleetingly. It's a brilliant recording that requires dedicated listening, with commensurate rewards for doing so.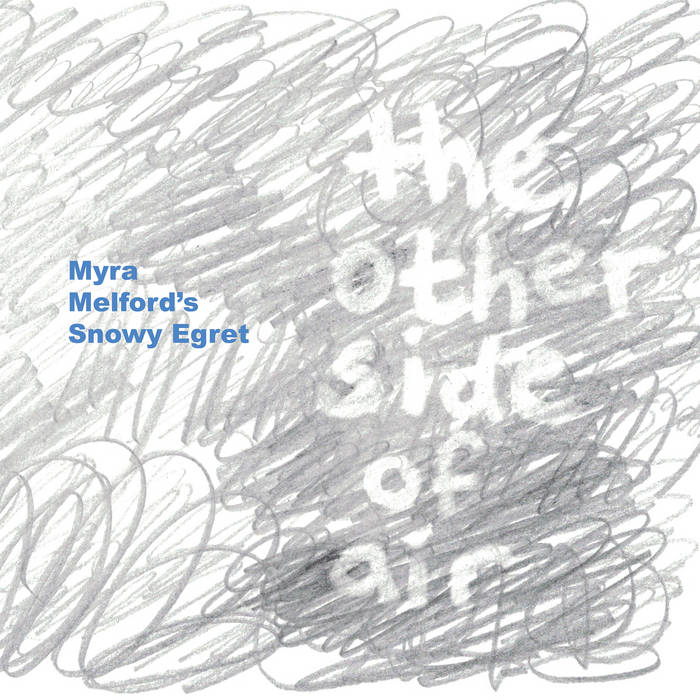 Myra Melford
's Snowy Egret
The Other Side of Air
(Firehouse 12)
On her second recording with her Snowy Egret quintet, pianist Melford harnesses her restless creativity to music that is both structurally complex and emotionally engaging. Bassist
Stomu Takeishi
, drummer
Tyshawn Sorey
and guitarist
Liberty Ellman
provide an unshakable rhythmic foundation, while trumpeter
Ron Miles
brings his characteristic lyricism to complement Melford's own tuneful sensibilities. The musicianship is first-rate, but it doesn't draw attention to itself, as Melford's thoughtful, fluid compositions rightfully take center stage.
Marty Ehrlich
Trio Exaltation
(Clean Feed)
Multi-instrumentalist Ehrlich has long impressed listeners with his compositional ambition and impeccable technique, and both are on display here, in a smart trio with well-chosen partners, bassist
John Hébert
and drummer
Nasheet Waits
. All worked with
Andrew Hill
in the early 2000s, and their own approach carries traces of the master's elliptical style, with rhythmic vitality and oblique gestures in abundance. Not only are the pieces complex and well-conceived, however; they're also a lot of fun, with all three musicians clearly relishing their ability to create such marvelous music.
Here's to Us
Animals, Wild and Tame
(Hoob)
A radiant album that prefers understatement and subtlety to histrionics, a trio of Swedes join
Susana Santos Silva
for one of the year's wonderful surprises. Bassist
Josef Kallerdahl
's measured phrases serve as a gentle anchor for the careful explorations of saxophonist Lisen Rylander Löve and bass clarinetist
Nils Berg
, with Silva's lambent trumpet a crucial, but not dominant, part of the conversation. It's music that finds its shape through the mutual exchanges between four like-minded musicians, all of whom seek the graceful beauty to be found within this distinctive chamber-jazz setting.
Post a comment