Dena DeRose - Marvin Stamm: The Nearness of Two
BY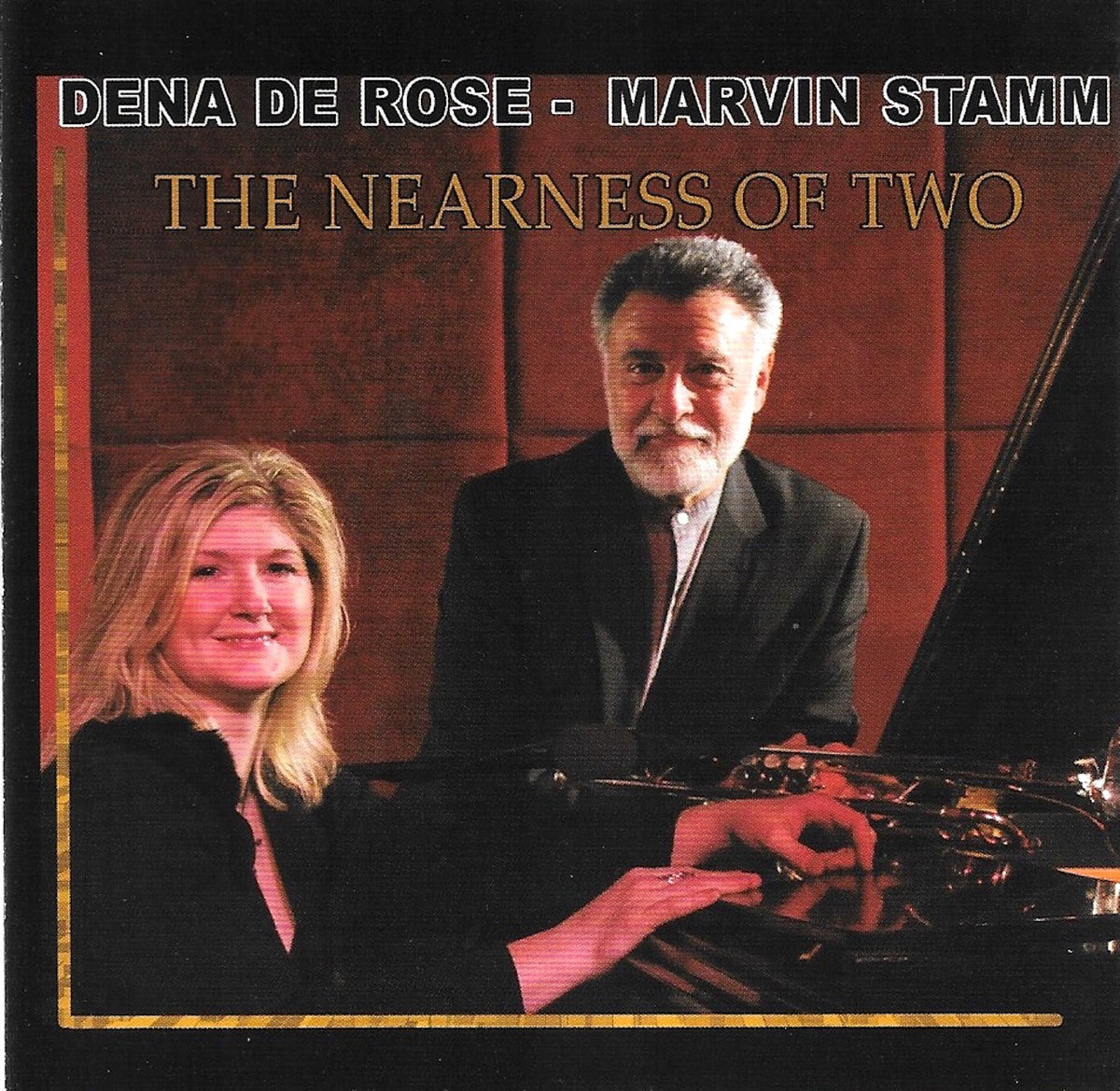 Ecco una di quelle incisioni in cui i musicisi si sono trovati ad affrontare un concerto improvvisando non solo dal punto di vista musicale ma anche da quello organizzativo. Lei, la pianista Dena DeRose arriva al concerto direttamente dal Portogallo, mentre lui, il trombettista Marvin Stamm, viene in treno da Roma dove aveva tenuto un corso. I due suonano per la prima volta insieme ed il luogo di incontro è Ancona, dove il concerto viene registrato in modo molto professionale.
Si tratta di uno splendido concerto, dal suono molto caldo, dall'atmosfera colloquiale e che, su CD, si riascolta volentieri più volte, rapiti dalle splendide composizioni scelte dai due artisti che sembrano suonare insieme da sempre. Una semplicità apparente emerge dai lunghi sviluppi esecutivi, molto rilassati, eseguiti in modo spontaneo, dal lirismo disarmante, quasi da certe pagine di Chet Baker.
Fra i famosi standard eseguiti si trova "Imagine" di John Lennon, a far bella figura in mezzo a classici che spaziano da Jobim a Monk. Qui fanno solo da contenitore all'avventura che i due protagosti vivono sul palcoscenico di un teatro pieno, riuscendo a creare un'atmosfera molto intima e raccolta, da club.
La pianista e cantante americana non è nuova alle registrazioni dal vivo, come mostrano le incisioni effettuate con la Max Jazz. Nella situazione insieme a Marvin Stamm, improvvisata come meglio non si sarebbe potuto fare, funziona lo stesso benissimo. I due ci regalano un momento unico che ha il merito di entusiasmare all'ascolto anche fuori dal teatro, questa volta su un piccolo dischetto.
Track Listing
1. There Is No Greater Love 07:02 2. Corcovado (Quiet Nights) 08:50 3. How Deep Is The Ocean 10:00 4. In The Glow Of The Moon 06:13 5. I'm Old Fashioned 08:40 6. Imagine 06:31 7. Straight, No Chaser 08:25 8. The Nearness Of You 05:56 9. Joy Spring 09:25
Personnel
Dena DeRose: voice / vocals; Marvin Stamm: trumpet.
Album information
Title: The Nearness of Two | Year Released: 2007 | Record Label: Go Four Record
Post a comment about this album