Five Women X – Aubrey Logan; Robyn Spangler; Lauren Kinhan; Jackie Allen; Michelle Lordi
By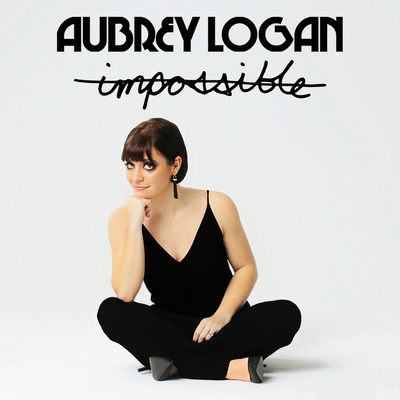 Aubrey Logan
Impossible
Knight Records
2017
Washington State-native vocalist/trombonist Aubrey Logan is the total performer. With six releases to her credit (the most recent being the present
Impossible
) and multiple features for Postmodern Jukebox, as well as an appearance on the finals of
American Idol
, Logan has enjoyed ample exposure that has paid off for her. She has a commanding stage presence and omnivorous appreciation for all music, as evidenced by the dozen selections on
Impossible
. Extrapolated from her experience with PJ, Logan infuses her performances with a bit of a faux-sepia tinge, taking advantage of older popular music forms. Be it the doo-wop of "Crying on the Airplane" or the too-hipness of "Pity Party" (which featured a tasty trombone solo), Logan delivers the entertain goods. She can sing the contemporary pop also, as heard on "Pistol" and "Gossip." Logan goes all postmodern in her deconstruction of "California Dreamin'" with Casey Abrams. Her most recent PJ appearance, MC Hammer's "U Can't Touch This" is infectious fun as is her treatment of the Habanera from
Carmen
. Her vocal range is impressive and her stage poise is spot on. There is nothing but fun in Aubrey Logan's bag of tricks. Dive in.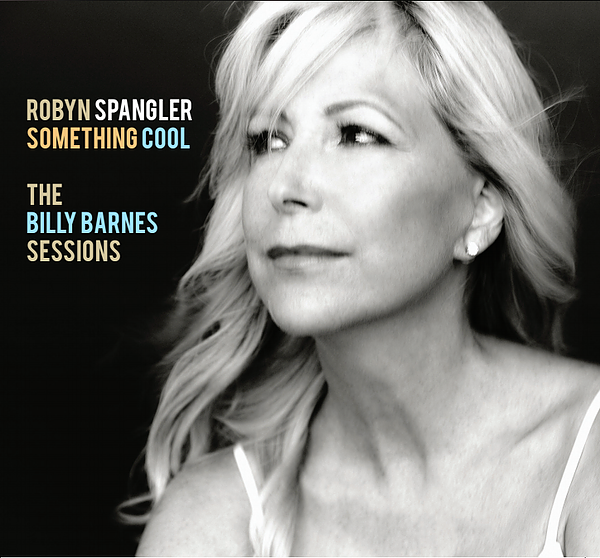 Robyn Spangler
Something Cool: The Billy Barnes Sessions
O.P. Records
2017
Billy Barnes was a song machine writing for television from the 1950s through the '80s for shows like "Rowan and Martin's Laugh In," "The Danny Kaye Show," "The Dinah Shore Show," "The Sonny and Cher Comedy Hour," and "The Mac Davis Show." Best known for the ballad "Something Cool," Barnes deserves much more attention than one song and singer Robyn Spangler delivers it. With pianist, producer, and arranger
Todd Schroeder
, Spangler assembled a crack collection of songs dedicated to love in all of its forms.
Something Cool: the Billy Barnes Sessions
is a veritable midcentury modern pop-music suite that could as easily exist as its composite or as separate songs. Spangler sings with an informed authority, her voice well-balanced but not too perfect to enjoy. She is equally adept to playing the sardonic mistress in "The Other One" as she is playing the shy protagonist of "Does Anybody Love Me." Backed with a basic piano trio, colored by the reeds of
Robert Kyle
, Spangler provides vocal bliss with a pristine simplicity that is hard to resist.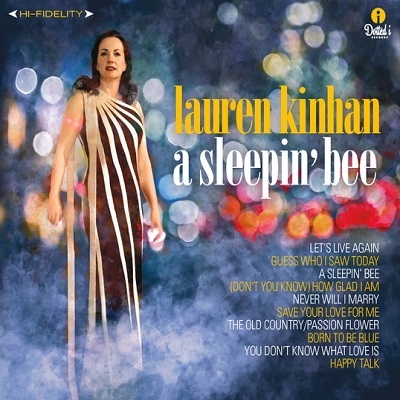 Lauren Kinhan
A Sleepin' Bee
Dotted I Records
2017
New York Voices founder
Lauren Kinhan
follows up her 2014 release
Circle in a Square
(Self Produced) with the excellent
A Sleepin' Bee
, a recording devoted to Nancy Wilson and her famous collaboration with Julian "Cannonball" Adderley during the beginning of Wilson's career.
A Sleepin' Bee
represents Kinhan's first complete release of standards, all with a special nod to Wilson. Kinhan's previous three recordings, the previously mentioned
Circle in a Square
,
Avalon
(Self Produced, 2010), and
Hardly Blinking
(Self Produced, 1999) were all self-penned affairs, all well-conceived and delivered. Kinhan doubles down on these standards, delivering two-fisted interpretations, even on the ballads ("Guess Who I Saw Today" and "Passion Flower"). Pianist
Andy Ezrin
provides a solid foundation upon which Kinhan can erect her tribute. "You Don't Know How Glad I Am" is all church. Ezrin divines every bit of gospel R&B from the composition and Kinhan rises to the challenge of the song. The singer brings the same fire, smoldering, to "You don't Know What Love Is," before capping the project with a beautifully boozy deconstruction of "Happy Talk." Great Performance!
Jackie Allen
Rose Finger Dawn: The Songs of Hans Sturm
Swlf Produced
2017
The special thing about vocalist
Jackie Allen
was that she was one of the first jazz vocals reviews that I wrote. Her 1999 Naxos Jazz release
Which?
was her first ping on this radar. Allen followed that recording with several, including,
The Men In My Life
(A440 Records, 2003) and
Tangled
(Blue Note Records, 2006). The latest installment to her discography is
Rose Finger Dawn: The Songs of Hans Sturm
,
Hans Sturm
being Allen's bassist/husband and producer of this recording. Sturm is also the brother of noted guitarist
Rolf Sturm
(
Young
(Water Street Music, 2016)). With this genealogy set, Allen interprets the songs of her husband, the title cut beginning like so many Serge Gainsbourg selections: sexy accompaniment and the spoken word. Whispering her way over
John Moulder
's probing acoustic guitar, Allen spins a dream out of the humidity. This gives way to a soul jazz "NOLA Love Song" replete with horns and a strutting walk. "Time" is a wild post-bop delight, while "Moon's on the Rise" is a breezy ballad. The disc closes with "Steal the Night," a quiet nod to nocturnal beings. This disc is a completely satisfying original composition collection, one I believe Jackie Allen has been waiting to make.
Michelle Lordi
Dream a Little Dream
Self Produced
2017
Michelle Lordi
likes simple statements with an antique patina.
Dream a Little Dream
takes some old chestnuts, blows off the dust and shines them into a bright finish. The title piece is a delightful throwback to the 1930s without sounding rote. Accompanied by the dual horn front of tenor saxophonist
Larry McKenna
and trumpeter Jay Webb, Lordi takes on a brisk "The Lamp is Low," a performance sporting excellent solos by guitarist Sonny Troy, pianist
Mike Frank
, McKenna, and Webb. The arrangements, all by McKenna, are plush and understated, lacking even the merest suggestion of fluff. The Rogers and Hart classic "Thou Swell" is revealed as a well-scrubbed, wholesome performance taken at an impressive clip that remains precise throughout. Lordi's vocals are strong and commanding. She sings with and authority that betrays experience without ever becoming boring. The disc is slim with only seven selections coming in at just around 30 minutes. That is okay. What is here is top notch and well worth the listen. I can't wait for the next one.
Post a comment
---
FOR THE LOVE OF JAZZ
All About Jazz has been a pillar of jazz since 1995, championing it as an art form and, more importantly, supporting the musicians who create it. Our enduring commitment has made "AAJ" one of the most culturally important websites of its kind, read by hundreds of thousands of fans, musicians and industry figures every month.
WE NEED YOUR HELP
To expand our coverage even further and develop new means to foster jazz discovery and connectivity we need your help. You can become a sustaining member for a modest $20 and in return, we'll immediately hide those pesky ads plus provide access to
future articles
for a full year. This winning combination will vastly improve your AAJ experience and allow us to vigorously build on the pioneering work we first started in 1995. So enjoy an ad-free AAJ experience and help us remain a positive beacon for jazz by
making a donation today
.