Five Women VIII – Alma Micic; Jane Ira Bloom; Laura Ainsworth; Abelita Mateus; Tash Sultana
By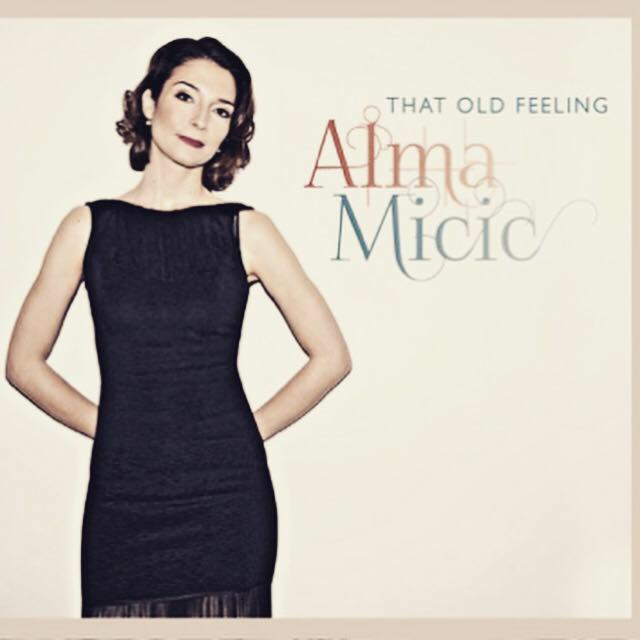 Alma Micic
That Old Feeling
Whaling City Records
2017
Serbian vocalist
Alma Micic
's 2014
Tonight
(CTA Records) was a welcome addition to the jazz vocals discography because of its bold repertoire and compelling performance. Micic returns with a decidedly more focused and refined recording that mixes the new and old with her own original "Ne Zaboravi me" and Neil Young's "Harvest Moon" with durable standbys, "That Old feeling" and "Blue Moon." Micic is joined by guitarist and husband
Rale Micic
, bassist Corcoran Holt, drummer
Jonathan Blake
and vibraphonist
Tom Beckham
, the latter whose presence provides the recital a playful sepia patina. Both Micics and Beckham tear it up on "Moonglow" and then, "Cry Me a River" and "Honeysuckle Rose" in a triptych highlighting the first half of the 20th Century. Micic's voice is red-wine complex with subtle notes of Eastern Europe. The best selection on the recording, easily, is "Estate" which the Micics perform as a duet.
That Old Feeling
is a fine follow-up to
Tonight
and precedes some doubtlessly fine.
Jane Ira Bloom
Wild Lines: Improvising Emily Dickinson
Outline
2017
Literature and Music make the happiest of bedfellows. Jazz and literature have been intimately intermingled since the Harlem Renaissance of the 1920s and '30s. Langston Hughes devoted a good deal of ink directly to "jazz poetry," while Ezra Pound, T.S. Elliot, and ee cummings incorporated jazz elements of rhythm and improvisational style into their respective writings. The two art forms matured together during the period. This artistic coupling (in reverse) exists today in pianist
Fred Hersch
's thoughtful and expansive
Leaves of Grass
(Palmetto, 2005). Soprano saxophonist
Jane Ira Bloom
just off of her well received
Early Americans
(Outline, 2016) and
Sixteen Sunsets
(Outline, 2013), turns her attention to another significant American poet, Emily Dickinson. Joined by Bloom regulars bassist
Mark Helias
and drummer
Bobby Previte
, the saxophonist drafts pianist
Dawn Clement
and vocalist
Deborah Rush
into the project to fill out a two-disc exposition of notes intersecting word. The music is decidedly progressive and beautifully unpredictable with Bloom achieving an ECM-like intellectual ambiance on the recording. Her fluid playing often mimics a flute save for being broken up by Previte's inventive, forward-thinking drumming. A provocative outing by one not afraid to take chances.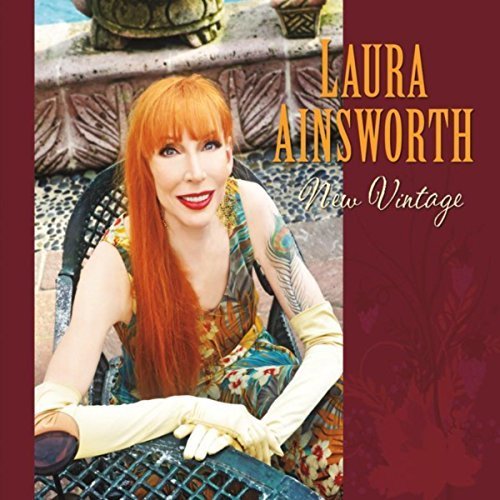 Laura Ainsworth
New Vintage
Self Produced
2017
A delicate equilibrium exists between well-intentioned "vintage" performance and cynical parody. Bands like the Cherry-Poppin' Daddies will thrill those listeners who believe they have finally found the "real" thing without having listened to music recorded before 1950. It is always a dicey thing to claim one is performing vintage anything. That said, Dallas vocalist
Laura Ainsworth
does exactly that on
New Vintage
, her third recording after
Keep it to Yourself
(Eclectus Records, 2011) and
Necessary Evil
(Eclectus Records, 2013). Tacitly labeled "vintage jazz/lounge music, the selections performed here are of more a period popular type as opposed to straight jazz (think Rosemary Clooney and Dinah Shore as opposed to Billie Holiday and Sarah Vaughan). The benefit to this focus is Ainsworth opens wide the book of songs to be performed. Depending on one's definition, there are few "standards" here ("You Stepped Out of a Dream" may the closest). This is a fun recording for becoming acquainted with music you may not be familiar with. It is in that, and the fine performances within, that mark the true value of this release.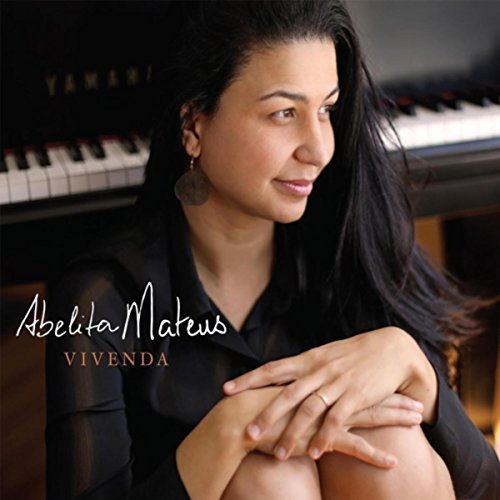 Abelita Mateus
Vivenda
Vivenda
2017
Abelita Mateus
is not content producing one more performance of "Garota de Ipanema." Like
Antonio Adolfo
and
Carol Saboya
, Mateus is part of the front-facing evolution of Brazilian music as it projects into the twenty-first century. While
Vivendi
does include selections by
Antonio Carlos Jobim
,
Gilberto Gil
, and Djavan, it does not include the usual suspects like "Dindi" or "Corcovado." Instead, Mateus concentrates on lesser known fare by these composers in addition to four of her own original compositions. Mateus both sings and plays piano on this release. A capable pianist, Mateus displays a firm grasp on Brazilian rhythm and melody. Obviously well-studied, Mateus solos with conviction and command while providing sensitive support to other featured soloists, guitarist
Romero Lubambo
and trumpeter
Claudio Roditi
. The leader is also responsible for all arrangements. Of note is the title piece, featuring Mateus' lithe composing and singing. She solos richly, sharing time for Lubambo' sinewy nylon string musings. At a time when the market is full of similar releases, it is nice to receive and hear music as organic and authentic as
Vivendi
.
Tash Sultana
Notion EP
Mom & Pop
2017
If an outlier is to be found in this set of reviews, it is Tash Sultana. Everything about this artist, right down to her name, is striking and new. A multi-instrumentalist and composer, Sultana has forged and perfected her method of loop recording, effectively making herself a one-woman band. Sultana bubbled into cultural awareness using social media, posting a performance in 2016 that attracted one million views in five days. Since then, she has taken command of her social-medial presence, posting many notable performances of her highly original music. Several performances of "Jungle" may be found on Youtube, all delightfully different and inventive. Reggae tinged with a certain Eastern humidity, "Jungle" provides the briefest of bouquets of what Sultana is capable. Her lead guitar style is hot and dry, demanding attention. A hypnotic approximation of musical kinesis is achieved on Sultana's "Big Smoke" Parts 1 and 2. She deftly navigates all and none of the presently defined genera using intellectual muscle memory with an imagination that considers and realizes all. In her early twenties, Sultana's talent is more than conspicuous, it is commanding in the same way a young Prince's sum abilities were. No, not everyone can do this...but, Tash Sultana can...
Post a comment
Instrument: Saxophone, soprano
Related Articles
|
Calendar
|
Albums
|
Photos
|
Similar Artists
---
For the Love of Jazz
All About Jazz has been a pillar of jazz since 1995, championing it as an art form and, more importantly, supporting the musicians who create it. Our enduring commitment has made "AAJ" one of the most culturally important websites of its kind, read by hundreds of thousands of fans, musicians and industry figures every month.
You Can Help
To expand our coverage even further and develop new means to foster jazz discovery and connectivity we need your help. You can become a sustaining member for a modest $20 and in return, we'll immediately hide those pesky ads plus provide access to
future articles
for a full year. This winning combination will vastly improve your AAJ experience and allow us to vigorously build on the pioneering work we first started in 1995. So enjoy an ad-free AAJ experience and help us remain a positive beacon for jazz by
making a donation today
.