Venus Records
BY
Currently our market is almost entirely for consumption in the Japan. Hopefully, one day we will have enough distribution and sales in the US market to justify releasing Venus Records in the US market with English liner notes.
Venus Records may be sparsely represented in North American record stores, though it has built quite a loyal following among jazz aficionados who frequent online music sources. Tetsuo Hara, the owner and founder of the label, has long been a jazz fan: "When I was a very young man, I listened to many 78-rpm records that my mother and father had of US Swing bands. Around the age of 16, I heard, and was very moved by, the historic Impulse recordings by John Coltrane and that was really important in getting me seriously involved in listening to jazz music."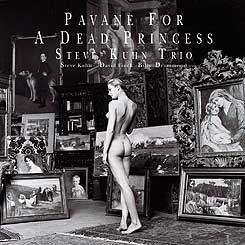 Hara first worked for RCA Victor in Japan, then moved to Alfa. He met Todd Barkan when the former owner of San Francisco's Keystone Korner brought the master tapes of
Bill Evans
' final major engagement (at the Korner) to produce a boxed set for the label. The two men hit it off, so when Hara decided to launch his own record company in 1992, Barkan, a veteran of many decades in the business, was an obvious choice as a collaborator.
Hara came to New York City, where Barkan (who had relocated from San Francisco) introduced him to a number of artists. Hara recalled, "My first recordings were by Pharoah Sanders, Marion Brown, Lee Konitz and Claude Williamson. Since then, I've produced over 200 albums, many with the help of my friend Todd Barkan."
Hara's method of choosing artists is simple; he works only with his personal favorites. "I especially like piano trios with piano, bass and drums, as well as quartets adding saxophone or clarinet." He is a hands-on producer, working in concert with Barkan as co-producer. Hara chooses the songs and the artists for every session. Barkan's knowledge of studios and engineers (Katherine Miller has made valuable contributions for her audio skills) has been helpful, though he asserts that "Tetsuo makes all of the final decisions." Once recording is completed, Hara takes the music home to do the final remixing and mastering in his self-described Hyper Magnum Sound.
While the bulk of Venus artists are fairly well-known musicians to current jazz fans, there are sometimes a few surprises. Eddie Higgins, a veteran pianist, has been one of the label's most frequently recorded artists, with two dozen CDs as a leader. Hara explains, "I had very much enjoyed listening to some of
Eddie Higgins
' Sunnyside recordings from the early 1990s, including Eddie's beautiful album, Portrait in Black and White." Says Higgins, "I've recorded a lot for Venus with
Jay Leonhart
and
Joe Ascione
. I've been touring Japan every year since 1998. The tours help my Venus Records and vice versa."
Hara is a frequent visitor to Manhattan: "I travel to New York City three or four times a year to make recordings for Venus. While in New York, I try to find time in my busy schedule to go and hear artists at local clubs like Dizzy's and the Jazz Standard." Barkan has also introduced Hara to many artists in New York City, frequently accompanying him to hear them perform in various venues. Hara signed
Ken Peplowski
after hearing him at Dizzy's Club then produced an unusual session of him playing two separate interpretations of ten standards, one each on clarinet and tenor sax. That's not the kind of programming one would typically expect on a jazz album.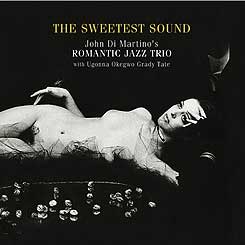 In addition to regularly recording his longtime favorites (including Higgins,
Bill Charlap
,
David Hazeltine
,
Steve Kuhn
and others), Hara is also adding new faces to his catalogue. "I am very excited about new Venus recordings that I have recently completed by the
Brian Lynch
Afro-Cuban Orchestra, the
Derek Smith
Trio, the
John di Martino
Trio,
Tessa Souter
and
Nicki Parrott
."
The higher price of Japanese CD imports cause some collectors to hesitate, but purchasers of Venus releases have given the label high marks, though the lack of English liner notes is frustrating. Hara has licensed a few of his CDs to American labels for distribution, though most are available exclusively on Venus. But North America and Europe are not Hara's primary targets for sales: "The music that I record and produce for Venus Jazz Records only reflects the music that I most love to work with and listen to. Right now, we still do not know what the real size of the future audience is and what the sales potential and distribution possibilities are for Venus Jazz recordings outside of the Japanese market in the American and European jazz markets. Currently our market is almost entirely for consumption in the Japan. Hopefully, one day we will have enough distribution and sales in the US market to justify releasing Venus Records in the US market with English liner notes."
The use of female nudes on some Venus covers has caused a bit of controversy, limiting their marketing in stores and on some websites (one of which substituted the back cover to promote
Kenny Werner
's recent
With a Song in My Heart
) while several Venus artists have complained about their use. But Tetsuo Hara is convinced that his packaging is essential to his CDs. "Venus Jazz recordings reflect my total artistic concept of music, cover art and overall sound quality that I most prefer and choose. When these recordings appeal and resonate well with a lot of listeners in the world, that makes me very happy."
Post a comment