October 2005
Mark Sherman
One Step Closer
Red Toucan
2005
Featuring sax great Joe Lovano lending his wares on selected tracks, this recent outing by vibraphonist Mark Sherman intimates a colorific and largely, upbeat jazz scenario. The quintet navigates through Caribbean shaded themes, jazz waltzes, bop and other stylizations, all culminating in a well-rounded gala. Sherman's nimble mallet work and warmly enacted choruses serve as the focal point for the soloists' emphatic choruses. This set is firmly entrenched within a modern/mainstream permutation, augmented by Sherman's memorable compositions and the unit's rapidly exercised unison runs.


Steve Morse

Prime Cuts

Magna Carta

2005
Perennial poll winner, guitarist Steve Morse's solo output for this record label is excerpted here, for this best-of type offering. With longtime band-mates bassist Dave LaRue and drummer Van Romaine among others, Morse's machine-gun type delivery is highlighted within various progressive rock style formats. Overall, this hard-hitting culmination often consists of thorny time signatures and scorching crescendos. Morse's signature mode of execution shines forth as a hybrid rock, jazz and speed-metal tinted concoction.


Bill Bruford

The Bruford Tapes

Winterfold Records

2005
Recorded live in New York (1979) and Boston (1980) these tracks are re-workings of material culled from drummer Bill Bruford's solo LPs issued during this timeframe. With his all-star band, these bootleg quality recordings fare relatively well, yet the digital clean up might have been an exercise in futility. Otherwise, you'll hear some remarkable ensemble work, highlighting the talents of bassist Jeff Berlin, for example. The band instills a progressive rock motif, enhanced by the drummer's off-kilter backbeats and Dave Stewart's fluent synth/keys manifestations. They perform spirited renditions of Bruford favorites, "Hells Bells, and "One of a Kind, among others.


Adam Rogers

Apparitions

Criss Cross

2005
Guitarist Adam Rogers could conquer the world. Here, Rogers displays Herculean chops to complement a strong compositional pen. His generally, blistering forays with tenor saxophonist Chris Potter and pianist Edward Simon are framed upon fluctuating movements and swiftly executed unison passages. The guitarist's muse consists of a budding impetus that is pleasantly, in-your-face. Even so, the quintet commingles meticulously crated solos with a thrusting attack, sparked by Potter's rip-roaring and gutsy solos. They tone it down in spots, amid snaky patterns and crisp swing vamps. But it's the sum of the rather dynamic parts that elevates this set onto a higher state of musical consciousness. (A top jazz pick for 2005)


Carole King

The Living Room Tour

Cuneiform

2005
The title parlays the intimacy conveyed by the great pop songstress Carole King during these two discs. Here, Ms. King merges a reflective demeanor with a sense of jubilation. But more importantly, she seemingly pays tribute to her longtime fan base. Hence, it's irrefutably evident that she is performing for the audience, and not simply for her own gratification. King classics such as "its Too Late, "Jazzman, and "So Far Away, are enacted with a touch of warmth and sincerity. In addition, the artist garners sympathetic support from Rudy Guess (guitar/bass/vocals) and Gary Burr (guitar/bass/vocals).


Nicholas D'Amato; Wayne Krantz; John O'Reilly

Nullius In Verba

BuckyBall

2005
It's a tight-knit and at times, loose groove jazz-fusion set recorded at a New Jersey studio. Guitarist Wayne Krantz weaves atop Nicholas D'Amato's thumping bass grooves and drummer John O'Reilly's snappy pulses, where the trio pursues an open-ended format. They run with any given motif while morphing various grooves into mini-movements. The band generates an abundance of quirky, funk style escapades and swiftly generated unison runs. On certain tracks, D'Amato employs a fuzz-bass type gizmo while Krantz puts the pedal to the metal in spots. Yet the primary focus of this engagement is rooted within improvisation and the restructuring of previously stated dialogues and rhythms.


Aki Peltonen

Radio Banana

ReR USA

2005
Leave it to the Scandinavians to expound upon the roads formerly traveled. In this instance, Finnish artist Aki Peltonen performs lush accordion choruses atop Tower of Power style, punchy horn charts. The other unusual aspect relates to the radio inferences suggested by the album title. Thus, radio transmissions are interspersed throughout this rather highly-attractive jaunt, sparked by Teemu Niemelo's chunky Moog-based detours and treatments. In a nutshell, Peltonen succeeds in exuberant fashion as he interlaces an oddball element into various jazz-derived frameworks.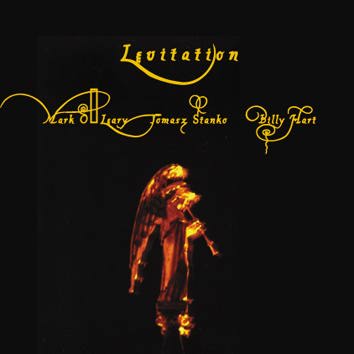 Mark O' Leary; Tomasz Stanko; Billy Hart

Levitation

Leo

2005
Guitarist Mark O'Leary is deservedly finding a home-base with a record label. With his third Leo Records effort, the red hot improviser finds himself with jazz superstars, trumpeter Tomasz Stanko and drummer Billy Hart. Throughout these fourteen works, the trio ventures into polyrhythmic structures, airy improvisational tactics and vigorous soloing activities. O'Leary's clean licks are enhanced by his articulate thematic propensities and fiery single note flurries. Essentially, the musicians have quite a story to tell. As each track yields a variable perspective of what three acute musical minds can accomplish sans a rigidly structured game-plan.


Teddy Wilson

Marian McPartland's Piano Jazz—Radio Broadcast

Leo

2005
Pianist Marian McPartland's famed NPR Piano Jazz broadcasts have become entrenched within the jazz society for several decades. This newly released album spotlights piano jazz innovator Teddy Wilson's 1978 broadcast, featuring candid conversations and solo piano performances. It's an affable presentation, due to Wilson's candid responses to Ms McPartland's questions and musings. Wilson's impeccable time, reverent sense of swing and panache is showcased here, on this delightful production.


Lee Ritenour

Overtime (DVD)

Eagle Rock

2005
No doubt, West Coast guitarist Lee Ritenour looms as one of the bonafide superstars of contemporary jazz. And while many astute modern jazz aficionados might dismiss the radio-friendly implications of this genre, Ritenour's technical faculties cannot be undermined. This two-DVD package features the guitarist performing with drummer Harvey Mason, bassist Dave Carpenter and many others of note. Filmed and recorded in front of an audience at a Los Angeles studio, the band covers pianist Bill Evans' "Blue in Green, amid up-tempo numbers and works highlighting the vocal talents of Kenya Hathaway. The guitarist revisits his signature composition, "Captain Fingers, to round out a program which includes nineteen songs. The DVD's are interspersed with Ritenour's reminisces about the past, including his participation with the popular "Fourplay, band. In addition, the footage was shot and recorded in the Hi-definition format.


Billy Martin and Socket

January 14 & 15 2005

Amulet

2005
Drummer Billy Martin (Medeski, Martin & Wood) delves into the avant-garde throughout this interweaving session recorded live at New York City's "Tonic venue. Vocalist Shelly Hirsch scats to the sounds of abstract jungle and rock grooves, along with Eyvid Kang's expressive violin improvisations. At times, the unit opts for an all-out blitz type approach, as these motifs tend to evolve via sub-plots and minimalist connotations. Martin and his percussionists blaze an asymmetrical path for the soloists while occasionally formalizing matters a bit. Nonetheless, Martin affords the musicians ample breathing room to explore and communicate newfound ideas.


Davide Pettirossi

Quartet Electrique

Alfa Music

2005
Perky and somewhat streamlined, jazz-fusion effort led by Italian drummer Davide Pettirossi might cater to fans of the "Yellowjackets. It's all pleasant enough, thanks to a throng of melodic intervals, breezy soloing and other niceties. From a technician's standpoint, Pettirossi and his band-mates are no slouches. However, the material suffers from a distinct sense of uniformity: It's all been done before, as they say. Sure, the band has its moments, but you could very well file this one along with the hordes of indistinguishable recordings that to some extent, have given this genre a bad rap.
Post a comment