Michiyo Yagi: Innovative Koto
Japanese koto virtuoso Michiyo Yagi was introduced to the Western free-improv and avant jazz community through John Zorn's New Japan series. Her first solo release, the beautiful
Shizuku
(Tzadik, 1999), revealed a talent for merging traditional and orthodox techniques with inventive and unorthodox new approaches.
Tzadik later presented Yagi's collaborations with the experimental avant-pop all-female trio Hoahio, vocalist Haco and sound alchemist Sachiko M, but these projects cover only a small part of Yagi's interests and collaborations. In addition to updating the koto's repertoire and incorporating elements of Korean music and those of American mavericks such as John Cage, Conlon Nancarrow and Terry Riley, she has collaborated with some of the most adventurous improvisers in Japan and the West, including Otomo Yoshihide and Kazuhisa Uchihashi, Peter Brötzmann, Mark Dresser, Ned Rothenberg, Elliot Sharp and Assif Tsahar. Her latest two releases attest to the richness of her musical language.

Michiyo Yagi, Ingebrigt Håker Flaten & Paal Nilssen-Love
Live! At SuperDeluxe
Idiolect/Bomba Records
2006


This live album was recorded at the Tokyo club SuperDeluxe in April 2005 and teams Yagi with the super-tight Norwegian rhythm team of Ingebrigt Håker Flaten, bass, and Paal Nilssen-Love, drums, as the Subatomic Supertrio. The formidable Flaten and Nilssen-Love play in the power trios The Thing, with Swedish saxophone hero Mats Gustafsson, and Scorch Trio, with Finnish-American guitarist Raoul Björkenheim, as well as in the Norwegian-Swedish quintet Atomic. The disc demonstrates Yagi's growing interest in the Norwegian jazz community, following her collaborations with keyboard player Bugge Wesseltoft, the power trio MZN3, and even hardanger violin player Knut Buen.


The performance begins with two Yagi compositions, "Monsoon" and "Ai No Corrida," segued together. Flaten and Nilssen-Love sketch a spacious rhythmic pattern over Yagi's fierce strumming and bowing. The dense interplay keeps on building while the three musicians venture all over their instruments. Nilssen-Love opens and closes the piece; he offers condensed rumbles with bells and cymbals and tapping of the skins, and these lead Yagi into a dreamy coda. The second piece, "Bow Derek," is much more abstract and is a tribute to the late guitarist Derek Bailey. Yagi and Flaten—and even Nilssen-Flate—use bows to produce wonderfully eerie and alien sounds from their instruments. The atmospheric soundscape is disturbed by an occasional cymbal or drum impact, spare fingering of the koto strings, and Flaten's electronic effects, and develops a haunting and ethereal melody statement led by Yagi.


The third piece, "Blå By Blå," returns to a more intense mode. Nilssen-Love's assorted heaps of sound are in perfect sync with the open-ended time keeping of Flaten, whose low end storms nicely mirror Yagi's dark and passionate waves of sound. The last piece, "Stavanger Blues," is another example of how the rich languages of these excellent musicians can meet, without compromising their individual essences and without overpowering each other. Flaten and Nilssen-Love swirl around Yagi and offer imaginative, spacious but solid rhythmic textures for her extended koto workouts.

A brilliant and challenging album and, it is to be hoped, one to be followed by other collaborations between these three fine musicians.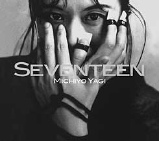 Michiyo Yagi
Seventeen
Zipangu Products
2005


Seventeen was recorded only two months after the Superdeluxe gig, but offers a completely different concept. It is actually the first album-length solo recording ever of the 17-string bass koto. A fairly recent version of the standard koto, the instrument was first commissioned by the renowned player, the late Michio Miyagi, almost ninety years ago. Yagi included a solo bass koto piece on Shizuku and has used the larger instrument in other projects.


The opening piece, "Obsidian," is slow and gentle, almost minimalist, with a simple melody. "Rouge" is much more lively, charged with rock energy, and features Yagi's ability to build a solid bass line and improvise on it, playing around with the theme until the noisy conclusion of the piece, where she jangles the strings to great effect. On "Sedna," Yagi's tribute to her collaborator, the bassist Mark Dresser, she begins with slow and low bowing, then adds plucked notes as the piece acquires a haunting texture. The resonating bass strings contribute to the eerie atmosphere, but Yagi navigates its 13 minutes in an organic manner, continually adding intriguing new ingredients to her virtuosic playing.

"Topaz" is a beautifully melodic piece that brings to mind the repertoire of Scottish harp player Robin Williamson. Its repeated theme lingers in your mind for days. The second longest piece, "The Storyteller," begins with a similarly Celtic harp association, but presents a more meditative and cinematic narrative. Yagi develops the piece meticulously, caressing each resonating string and note, while the story takes on subplots and subtexts. "Suetsumuhana" (safflower) is slow and stark and features Yagi on the lowest end of the koto. Her repitition of the notes give the tune an almost ceremonial flavour. The concluding piece, "Deep Green Sea," offers another captivating melody, that flowers with fresh colors and nuances.


An impressive achievement by an accomplished player of this unique instrument.


Visit Michiyo Yagi on the web.



Tracks and Personnel
Live! at SuperDeluxe
Tracks: Intro/Monsoon/Ai No Corrida; Bow Derek; Blå By Blå; Stavanger Banger.
Personnel: Michiyo Yagi: electroacoustic 21 and 17-string kotos; Ingebrigt Håker Flaten: contrabass, electronics; Paal Nilssen-Love: drums.
Seventeen
Tracks: Obsidian; Rouge; Sedna (For Mark Dresser); The Bicycle Ride; Topaz; The Storyteller; Suetsumuhana; Deep Green Sea.
Personnel: Michiyo Yagi: 17-string bass koto.
Post a comment