New & Noteworthy
March 2004
By
Selected Recordings
Eberhard Weber
ECM Records
The latest wave of ECM Records' Rarum series includes German bass great Eberhard Weber's hand-picked selections spanning 1974-2000. Weber produced some notable outings for the record label; many of these pieces feature his work with the likes of Gary Burton, Ralph Towner, Bill Frisell, and others. The fun factor within this series partly resides within guessing which songs the artist will select. It is a treat to hear these wonderful pieces, re-mastered and grouped on what is basically a Best Of compilation. ECM includes a discography, the artists' liners, personnel listings, and photos. Overall, this is a must-have for fans of this truly unique bassist.


Dreyfus Night In Paris

Marcus Miller – Michel Petrucciani – Bireli LaGrene – Lenny White – Kenny Garrett

Dreyfus Jazz
Recorded in 1994, this live event documents the second Dreyfus Night performance. The late pianist Michel Petrucciani served as the master of ceremonies for this acoustic-electric based program. Nonetheless, it's a multinational get together for several jazz stars. The artists perform three lengthy pieces primarily founded upon various jazz-funk grooves and a wealth of soloing spots. There's not much that could be considered strikingly novel here, but it's a nicely recorded live session characterized by the musicians' upbeat performances.


Hold On

Billy Dechand

Muss My Hair
Singer-songwriter Billy Dechand recorded these sessions in Chapel Hill N.C., and New York City. Given that, he's difficult to pigeonhole. Dechand's impish vocals and crunchy, electric guitar licks accelerate various grooves that contain moments of dissonance or sweet melodies. The various musicians coalesce for a sound that sometimes transmits notions of a well-rehearsed garage band, via a diverse track mix. Dechand writes about refuse, love, and other topics via a quirky musical demeanor. He's an interesting voice amid the sometimes uninteresting East Coast nouveau rock scene.


The Surrealist Table

Ken Hatfield Trio

Arthur Circle Music
Ken Hatfield uses a classical acoustic guitar for this most enjoyable set. Hatfield's guitar work is not stereotypical of what many of his predecessors are noted for. He simply intertwines subtle melodies with winding discourses and polyrhythmic time signatures. It's a comprehensive musical journey without becoming too heady, yet palpable for both the mainstreamers, and progressive jazz aficionados. In time, Hatfield should become a recognizable force within the global jazz community.


Airstreams & Satellites

Garrison Starr

Vanguard Records
Vocalist Garrison Starr's angelic voice serves as an extremely effective complement to her ensemble's electric pop/rock oriented riffs. She's a shrewd tunesmith for sure. In many instances, the singer morphs a Southern rock sound, although her methodology and approach is not just about radio-pop type fare. To that end, Ms Starr's subtly compelling way of spinning a tale, translates into a demure stylization, marked by traces of influence and authority.


Strange Liberation

Dave Douglas

RCA Bluebird
There's a reason why trumpeter Dave Douglas is a perennial poll-winner. To coincide with the kudos and recognition, his recordings generally find there way on many critics' Top 10 lists. Consequently, Douglas has hit a home run here, with his latest release featuring guitar hero Bill Frisell. Not only does the guitarist add a jazz-fusion twist to the proceedings, but the trumpeter's longtime associate, Uri Caine employs a Fender Rhodes piano. The sextet covers quite a bit of ground, but it is all tangible and cohesively arranged. They burn through torrid time signatures, in concert with sanguine blues grooves and dabs of background treatments. In addition, Douglas, and saxophonist Chris Potter integrate regally articulated melodies into the variable flows.


Sapphire Blue

Larry Carlton

Bluebird Jazz
Guitarist Larry Carlton takes on the blues with his latest outing. A zestful horn section, keyboard performers, and a rhythmic unit support him, whereas the artists gets down and dirty while maintaining his customary eloquence. It's an up-tempo vibe manifested by Carlton's clean licks and the ensemble's jazzed-up arrangements. A nicely produced and altogether pleasing engagement it is!


Avantango

Pablo Aslan

ZOHO Music
Argentinean double bassist Pablo Aslan is a notable proponent of New York City's Tango-Jazz scene. Backed by fellow Argentine musicians such as trumpeter Diego Urcola and others, the bassist covers tango luminary, Astor Piazzolla's tunes, and original works. It's a delightful outing indeed, as the octet expounds upon Piazzolla's methodology in concert with a slight edge towards progressive jazz frameworks. Aslan is most assuredly one to watch!


Lullabies of Birdland – A Musical Autobiography

George Shearing

Concord Records
This 2-CD compilation chronicles the great pianist's career, spanning 1949 through his current affiliation with this record label. Fans of Shearing should be enamored by these performances with chromatic harmonica god, Toots Thielemans, guitar great Wes Montgomery and a legion of jazz notables. Shearing's musicality is represesented in glowing colors throughout.


Black Ants Crawling

George Cartwright

Innova
Tenor saxophonist George Cartwright of Curlew fame leads his rhythm section through a series of sinewy, free-form jazz oriented jaunts. Recorded at a venue in St. Paul, MN., the saxophonist reaches for the stars during this vibrant and indisputably expressive musical venture. They sort of let their hair down here. More importantly, the trio provides credence to what can happen when performing in front of a captured audience. The spontaneity and communication sometimes get lost in studio environs, which is a notion that serves as the antithesis of this fine release.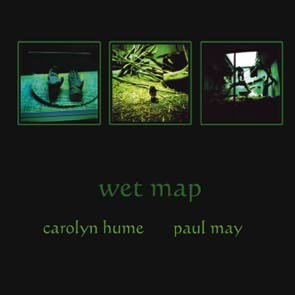 Wet Map

Carolyn Hume – Paul May

Leo Records
Keyboardist Carolyn Hume and percussionist Paul May have found a home on Leo Records. The duo's latest release offers more gradually climactic tone poems, consisting of recurring metrics and understated treatments. The artists receive support from guitarist Berndt Rest and a few other musicians on selected tracks. In essence, it's a pleasant outing, although there are times when there's a lull in the activities as the compositional developments tend to become a bit superfluous.



QUICK PICKS


Rocksteady

Monty Alexander with Special Guest – Ernest Ranglin

Telarc Records
Pianist Monty Alexander and guitarist Ernest Ranglin relive the early days of ska with this delightful set. The duo is in top form, as they meld jazzy lines with peppery dub grooves, hearkening back to the artists' previous studio musician status within the Jamaican circuit. It's fresh, inviting and loads of fun!


Duets - Associates

Steve Lacy

New Tone
This is a fairly recent reissue of soprano saxophonist Steve Lacy's duets with trombonist Roswell Rudd, guitarist Derek Bailey and additional like-minded improvisers. The 1983 duo performance with Japanese drummer Masahiko Togashi sounds like an avant-tribal theme, for example. These works are culled from tapes spanning performances in Italy, Canada, Germany, and elsewhere. Hence, an element of the unknown presides throughout the entire production, via these often soul-stirring performances. No two pieces are alike, as the free side of Lacy's craft is highlighted in prominent fashion.



Solar Flares Burn For You

Robert Wyatt

Cuneiform Records
Ex-Soft Machine band and distinguished solo artist Robert Wyatt's multifaceted career is somewhat legendary. This outing consists of some early '70s sessions the multi-instrumentalist/vocalist recorded for the BBC, including a soundtrack for an offbeat film. Wyatt's spin on The Monkees' "I'm A Believer" is worth its weight in gold. However, the bulk of this outing might fare better for the hordes of Wyatt completists.


Gigantic

J.A. Granelli & Mr. Lucky

Love Slave Records
The band lays down a groove, amid an organic vibe. Granelli's pumping bottom end bass lines serve the ensemble rather well, while slide guitarist David Tronzo injects gobs of emotion into every note. Therefore, it's an entertaining encounter, witnessed by organist Jamie Saft's use of a now ancient, mellotron in certain spots. Some songs hold up better than others, but the band's stylish rendering of funk, dub and blues motifs provide the winning touch.


Drainage

Phil Minton & Roger Turner

EMANEM
Free improvising vocalist Phil Minton and percussionist Roger Turner's unorthodox musical companionship continues with this adventurous 2-CD affair. These pieces are lifted from concert recordings and studio sessions, including the thirty-two minute marathon titled "Civil." Naturally, Minton uses his voice as a free-flowing instrument. The musicians' synthesis is evidenced by semi-structured call and response diatribes, and oddly concocted rhythmic maneuvers amid a distinct sense of the visual.
13 Themes For A Triskaidekaphobic

The Jeff Kaiser Ockodektet

pf MENTUM
Southern California area trumpeter Jeff Kaiser's orchestral music can be unforgiving, sentimental, heady, weighty and probing. It's kind of like a seek and destroy mission for the mind. Overall, the artist hits the mark with this exhaustively arranged extravaganza, abetted by some of the West Coast's top modern jazz/avant-garde instrumentalists.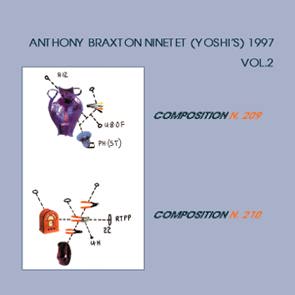 Ninetet (Yoshi's) 1997. Vol. 2

Anthony Braxton

Leo Records
This 2-CD package signifies the latest installment of the saxophonist's Ghost Trance Music mindset. The music is predominately cyclical with subtle shifts in tempo. But as a whole, the trance element tends to wear thin. This mode of Braxton's musical persona places rigid demands upon your concentration. However, the soloists' open it up a bit more on disc two.
---
FOR THE LOVE OF JAZZ
All About Jazz has been a pillar of jazz since 1995, championing it as an art form and, more importantly, supporting the musicians who create it. Our enduring commitment has made "AAJ" one of the most culturally important websites of its kind, read by hundreds of thousands of fans, musicians and industry figures every month.
WE NEED YOUR HELP
To expand our coverage even further and develop new means to foster jazz discovery and connectivity we need your help. You can become a sustaining member for a modest $20 and in return, we'll immediately hide those pesky ads plus provide access to
future articles
for a full year. This winning combination will vastly improve your AAJ experience and allow us to vigorously build on the pioneering work we first started in 1995. So enjoy an ad-free AAJ experience and help us remain a positive beacon for jazz by
making a donation today
.
Post a comment