January 2007
BY
Walter Beasley
Ready For Love
Heads Up
2006
Saxophonist/composer Walter Beasley is one of the real superstars of contemporary or smooth jazz. With several producers and a tight accompanying ensemble, he offers sounds of romance and in-the-pocket grooves. As an alto and soprano technician, Beasley sports a sweet-toned and silky-smooth delivery atop savory synth treatments spiced with funk and soul. He rekindles memories of classic Motown with soothing vocals heard on "Miss You, and glides through softly woven ballads and techno-funk passages. Despite mainstream jazz aficionados' disdain for this radio-friendly, jazz-tinged genre, Beasley elevates the tried and true with fluid lines and nicely articulated arrangements. His directives intimate a hearty vibe and feelings of good cheer.


Billy Cobham

Drum "n Voice 2

Nicolosi Productions

2006
Iconic drummer Billy Cobham summons musicians he performed with during the exploratory days of jazz-rock/fusion—percussionist Airto Moreira, former Mahavishnu keyboardist Jan Hammer and a host of other notables. Cobham puts a modern sound atop the familiar stylistic forays, and he doesn't hog the spotlight. Awash with snappy funk grooves and radiant solos by Hammer and famed jazz-rock keyboardist Brian Auger, the album also features soulful vocals by Buddy Miles and Mike Lindup. The personnel-shifting line-ups cherry-pick elements from the 1970s fusion era and commingle them into a buoyant sequence of flows. Cobham stretches in spots, but the retro outlook revolves around memorable hooks and snappy pulses which translate into an accessible potpourri. Cobham deftly forges jazz-rock with funk and soul on an album that targets a wide-ranging audience.


Steve Lacy & John Heward

Recessional (for Oliver Johnson): Live In Montreal 2003

Mode

2006
Soprano saxophone legend Steve Lacy was diagnosed with liver cancer two months after this Montreal concert with Canadian drummer/improviser John Heward. He passed away in 2004 and this impressive, compelling performance is one of his final recordings. With airy lines and fragmented swing vamps, the duo generates a chain of give and take dialogues. They embark on a safari of African-style rhythmic expositions, supplanted by Heward's use of African bells and kalimba. At times Lacy's maneuvers are marked by shrieks and moans. The duo navigates through the one lengthy track with intense conviction, but periodically take matters down to a near whisper. The lack of a bassist enables the listener to zoom in rather closely to the free-spirited exchanges played throughout. Lacy's rich legacy surges onward with the release of this disc.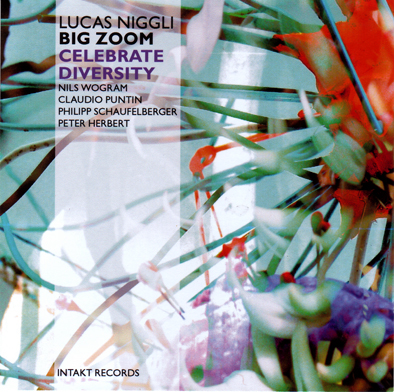 Lucas Niggli Big Zoom

Celebrate Diversity

Intakt

2006
Swiss drummer Lucas Niggli transmits power and agility and looms large as a colorist. With his Big Zoom quintet, he seamlessly interweaves free-jazz with bouncy, complex time signatures. The musicians delve into circular passages often segueing into unpredictable ebbs and flows. Their outwardly mobile cohesiveness equalizes a loose groove mode of expansion. On "Pidgin, trombonist Nils Wogram's popping lines contrast effectively with guitarist Philipp Schaufelberger's understated chord voicings. Niggli prods and pushes the unit into perky unison runs and sinuously devised movements, tender etudes, spiraling dynamics and wondrously concocted arrangements.


HAIL

Hello Debris

ReR

2006
Master producer and multi-instrumentalist Bob Drake aligns with vocalist/multi-instrumentalist Susanne Lewis on an album offering a sly, avant-garde take on pop. Drake's work within the Rock In Opposition initiative will tip off many of his admirers as to what looms ahead here. With this effort, dissonance and several cosmic meltdowns provide the underbelly for the artists' synth programming, keys and rhythms. Lewis' angelic vocals counterbalance musical injections of discord and off-kilter shifts in strategy. It's sort of like an affair that deconstructs and pokes fun at historical musical vistas. The duo also bring folk resonances to the proceedings. Off-the-wall musings and tangible camaraderie prevail throughout these mischievously psychotic performances.


Eric Burdon

Wild & Wicked: Rare Studio And Live Recordings

AIM

2006
Australian record label AIM specializes in reissues, largely focusing on American R&B, blues, zydeco, jazz and rock. This collection of tracks by the famed British blues-rock vocalist, Eric Burdon, is divided into studio and live recordings during his post-Animals and WAR period. As noted in the comprehensive liner notes, the program features live material recorded in 1976 at Los Angeles' Roxy venue and 1980s' studio tracks intended for a film titled Comeback. Ultimately, the material highlights Burdon's powerful vocal delivery and genuine feeling for blues music. He belts it all out with gusto and verve, over thrashing boogie grooves, blaring rock guitars and solid backbeats. On the downside, many of the performances fail to leave a lasting impression, based as they are on weak compositions. However, Burdon's mighty presence overcomes some of the lackluster material. Highpoints include the suggestive "Who Gives A F**K, and a few hard-driving numbers blessed with memorable hooks. And while Burdon's post-Animals career might seem a bit sketchy to some, this outing is a valuable chronicle of his work in the 1970s and 1980s.
Post a comment