Jazz Articles
Daily articles including interviews, profiles, live reviews, film reviews and more... all carefully curated by the All About Jazz staff. You can find more articles by searching our website, see what's trending on our popular articles page or read articles ahead of their published dates on our future articles page. Read our daily album reviews.
Instrument: Voice / vocals
Article Coverage
|
Calendar
|
Album Discography
|
Photo Gallery
|
Similar Artists
Album Review
by Jim Olin

Lou Lanza is a charismatic jazz artist with a unique approach to his creativity. His 2018 album Scenes from an Italian: The Billy Joel Project is not about original songs, but it is actually about offering an original spin on the tunes of one of the most beloved songwriters of all time: Billy Joel.Through his tasteful jazz arrangements, laced with subtle melodies and sophisticated grooves, Lanza set out to uncover the true core of Joel's infectious hooks, revealing ...
read more
Album Review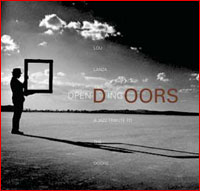 by Paul Olson

Jazz tribute albums to pop and rock groups pop up like dandelions year after year. They're almost always a terrible idea--listened to your copy of Basie's Beatle Bag lately?--but someone must be buying them, or musicians would stop doing them.
Opening Doors: a Jazz Tribute to the Doors seems upon first examination to be even more ill-conceived than most of these sorts of affairs. Love them or hate them, it's extremely difficult to separate the Doors' music from, ...
read more
---