Results for "Visionary"
Article: Album Review
by Jim Worsley

It takes maybe ten full seconds to be intrigued by Visionary. Pianist, composer, and arranger Daniel Szabo presents a kaleidoscope view of futures integrating a woodwind sextet, string quartet, and a jazz rhythmic section. There is no meeting somewhere in the middle to be found here. Instead, they sublimely merge as an ensemble for an intriguing ...
Album
By Daniel Szabo
Label: Fuzzy Music
Released: 2018
Track listing: Visionary; Vaison-La-Romaine; Cosmic; Infant Eyes; Floating; Underwater.
Album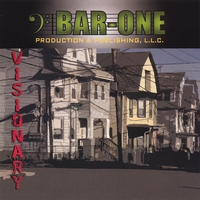 Label: Self Produced
Released: 2007