Results for "oktawia"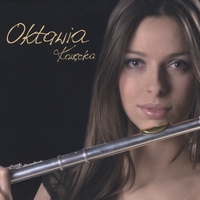 Label: Self Produced
Released: 2008
Young Polish jazz singer Oktawia is to release her debut album called simply "Oktawia" in Poland on October 25 2008. The album includes modern jazz arrangements of songs composed by top Polish authors- starting from Chopin, Bronislaw Kaper and finishing with Michal Urbaniak. The project has already gained much attention from Polish media, being played by ...
A young talented Polish jazz singer Oktawia has just recorded her debut album, entirely in English, to be released firstly in Poland in October 2008. The album, called simply "Oktawia" puts a significant emphasis on the works of famous Polish artists who has influenced the international standards of culture. These include the first Polish Oscar Academy ...