Results for "Deco"
Article: Album Review
by John Barron

Italian pianist Norberto Tamburrino performs a mostly-solo set of his own compositions on Deco; a heartfelt representation of the pianist's passion for swinging, lyrical jazz. Tamburrino's piano playing, heavily influenced by Thelonious Monk, is ripe with percussive clatter and arpeggiated flourishes. Indeed, the inclusion of Monk's overlooked ballad "We See" demonstrates Tamburrino's thorough understanding ...
Album
Label: Splasc(H) Records
Released: 2006
Track listing: Deco; A Lonely Woman; Roxane; We See; George; In Major; Eruptions; Karol; Mondo Jazz; Come Mai; 7th Avenue; It's OK; Without; #3.
Album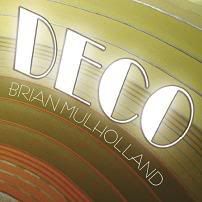 Label: McKinley Records
Released: 2005