Results for "Christopher Garcia"
Musician
Born:
PROFILE Professional musician since 1981 performing primarily on drumset - the original contraption, throughout the 1980's to the present then percussion of North and South India, including tabla, ghatam, and kanjira with various world music and jazz ensembles while still continuing his "western drumming" professional practical performing experience/expertise with rock, jazz, world music and ancient instruments of Mexico EDUCATION attended East Los Angeles College 1977 thru 1978 studied piano, theory and musicianship with Dr. Hollis and Dr. Overmayer applied, auditioned and received a full scholarship to study North Indian tabla at California Institute of the Arts with Pandit Tarnath Rao, John Bergamo, Leonice Shinemann and Swapan Chaudhuri 1978 thru 1981 and 1991 thru 1992 ARRANGEMENTS/COMPOSITIONS FOR VARIOUS ENSEMBLES arranged several compositions for percussion by John Bergamo, Bill Bruford, Thelonious Monk, Raymond Scott, Carl Stalling, UAKTI, Michael Pierre Vlatkovich, Frank Zappa as well as arranging and writing music for specific ensembles he is a part of BIO CHRISTOPHER GARCIA drumset, North Indian tabla, hand percussion of South India, marimba, miscellaneous percussion, electronics Christopher is a proud to be a "native" (East) Los Angeleno. "Grew up in Belvedere, between Boyle Heights and Maravilla in the county of Los Angeles." His background includes performances in a wide variety of musical settings including; Jazz, Rock, World Music, symphonic music, chamber music, traditional Mexican music, pre-hispanic music, percussion ensemble, soundtracks, and cartoon music.(!) He attributes his musical growth to his studies with John Bergamo, Pandit Tarnath Rao, Swapan Chaudhuri and Leonice Shinemann where he studied tabla, while attending California Institute of the Arts on a full scholarship where he was also a member of the award winning Cal Arts Percussion Ensemble in 1979 under the direction of Guruji John Bergamo. He continues to utilize the tabla alongside other percussion instruments of India including kanjira, and ghatam employing hand drum rhythms and "traditional" jazz rhythms on cymbals, in a variety of jazz, rock and world music settings. He attributes his "style"(?) to listening to EVERYTHING, logging in thousands of hours, practicing, rehearsing, performing and touring constantly with musicians interested in stretching and reinventing themselves throughout the Americas, including: Costa Rica and Mexico, Canada, Europe and Asia including performances in Austria, Belgium, Bosnia, Croatia, Czechoslovakia, Denmark, England, Germany, Holland, Italy, Norway, Nova Scotia, Switzerland and Wales. Chris' drumming is unusual in that it incorporates not only the standard rhythms and their permutations, but also a fluency with odd time signatures and sonic textures, which he seamlessly incorporates into his playing
Article: Multiple Reviews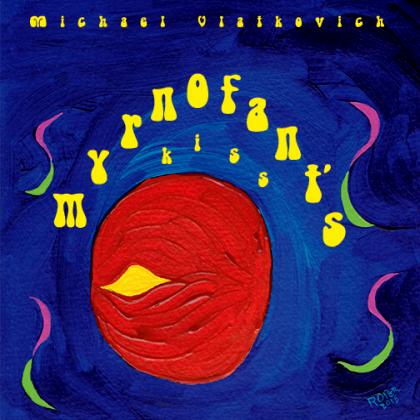 by Angelo Leonardi

Michael Vlatkovich è un trombonista e compositore di St. Louis attivo dal 1973 a Los Angeles, parte di quella nicchia sperimentale presente dagli anni cinquanta nella West Coast. È membro regolare del Vinny Golia Large Ensemble e del Rob Blakeslee Quartet ma collabora anche con artisti di varie tendenze espressive: Bobby Bradford e Gerry Hemingway ma ...
Album
Label: Unknown label
Released: 2012