Album Review
Eyal Netzer & Oded Geizhals: Duo
By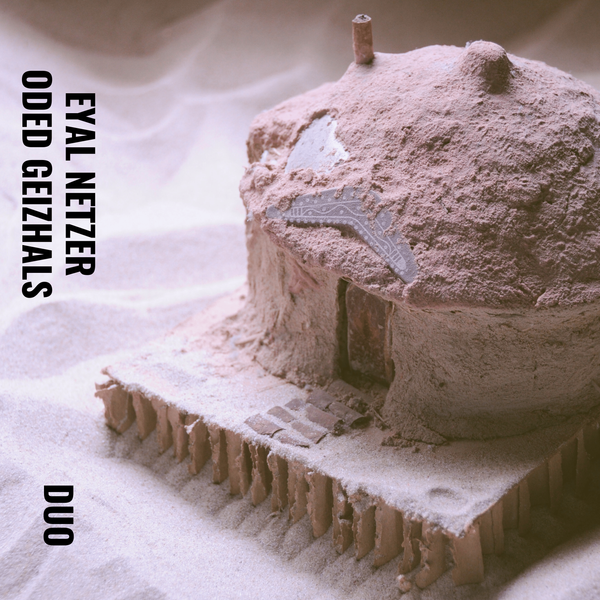 If what looks like a chocolate cake on the sleeve suggests a birthday party or similarly exuberant affair, perhaps a house warming, think again.
Duo
is an altogether more intimate and introspective album. It was recorded by the Israeli tenor saxophonist Eyal Netzer and vibraphonist Oded Geizhals live in the studio and with, or so it sounds, little or no post-production.
Duo
comes across as two, linked albums. One, let us call it the main album, is freely improvised, with brief and skeletal motifs used as starting points. The other, shorter affair comprises three "conventionally" constructed ballads. But there is nothing schizophrenic about the overall disc, because both types of material are approached by Netzer and Geizhals in the same thoughtful and melodic fashion.
The main album is characterized by Netzer's "Sea Suite," which is dominated by the overall album's combination of well-tempered—for the most part—vocalized tenor and vibraphone (and marimba) counterpoints. Netzer says the three-part piece was inspired by scuba diving in the Mediterranean. The first part is a simple, iterated, one-note saxophone motif which suggests the mesmerizing sway of plant life in the ebb and flow of the current. The second and third parts retain that vibe but periodically break it up with passages which suggest the coming and going of fishes, including some large ones, among those plants.
The second album has more conventional starting points. Geizhals' "#2" is a tune which suggests the opening bars of
Luiz Bonfa
's "Manhã de Carnaval," and his "#4" is a noirish ballad.
Angelo Badalamenti
's "Laura Palmer's Theme" is another noirish tune.
Duo
is a well crafted and attractive combination of straight-ahead balladeering and free-form improvisation by two masters of their instruments. Not party, but after-party music.
Track Listing
Impro I; Sea Suite I; Sea Suite II; Sea Suite III; Impro 2; #2; Evening Puja; Impro 3; #4; Laura Palmer's Theme; Reprise.
Personnel
Eyal Netzer: saxophone; Oded Geizhals: vibraphone.
Additional Instrumentation
Eyal Netzer: saxophone, flute; Oded Geizhals: vibraphone, marimba.
Album information
Title: Duo | Year Released: 2022 | Record Label: Self Produced
Instrument: Saxophone
Article Coverage
|
Calendar
|
Album Discography
|
Photo Gallery
|
Similar Artists
Post a comment about this album