August 2003
By
A Night For Baku
Djam Karet
Cuneiform Records
This artful yet hard-hitting Southern California progressive rock quintet consistently releases quality material. They've been in the business since 1984. The band's latest studio effort features affecting melodies intertwined with sheets of EFX, roaring guitars and thumping backbeats. At times the musicians seemingly get back to basics, to coincide with a nouveau attitude. As members of this multitasking unit, the artists use various synths, saxophones, analogue sounds and more. However, the respective instrumentalists' rendering of field recordings adds an organic element to the overall proceedings. On "Heads of Ni-Oh," the listener might recall prog-bands such as "Triumvirate" or "ELP," thanks to Gayle Ellett's radiant keyboard work and his associates' stormy ostinato grooves. Another wonderfully articulated program by this always-resourceful aggregation.


Fluvium

Martin Archer – Geraldine Monk –Julie Tippetts

Discus
British jazz/rock vocalist Julie Tippetts coalesces with her compatriots – vocalist Geraldine Monk and saxophonist/electronics artist Martin Archer – for this rather impressionistic set. It's an ethereal program consisting of dreamy EFX tinged treatments, coupled with avant-garde type jazz musings, wordless vocals and more. In addition, the trio successfully fuses melody with traces of dissonance. With this outing, the group perpetuates a broad musical frontier, brimming with subtle surprises.


Live In London

Scott Hamilton Quartet

Concord Records
Tenor saxophonist Scott Hamilton reigns as one of the modern swing masters, evidenced once again on this fine live outing recorded at the London venue Pizza Express Jazz Club. Hamilton combines a robust tone with an effervescent attack, as the band effortlessly traverses thru a series of standards. One of the album's highlights is bassist Dave Green's deceptively complex piece titled "Licks." Simply put, the band generates a buoyant vibe, coupled with its idiosyncratic stamp on familiar musical terrain.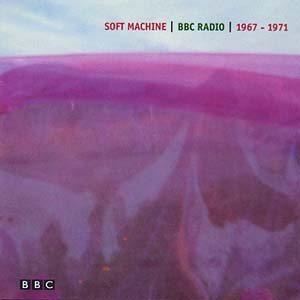 BBC Radio

Soft Machine

Hux Records
The famed British group is caught on BBC Radio, featuring Kevin Ayers' guitar playing and vocals during its somewhat carefree and psychedelic-induced mid to late '60s era. The second CD highlights the musicians' migration to jazz-rock/free form style endeavors, featuring saxophonist Elton Dean and keyboardist Mike Ratledge going toe to toe via some downright torrid soloing escapades. Some of these works signify previously unreleased material. Hence, a glaring time capsule that holds up rather well after three decades.


Live At Dreher Paris 1981

Mal Waldron & Steve Lacy

hatOLOGY Records
This newly issued 4-CD set comes from one of the premier modern/free-jazz record labels. Mal Waldron (piano) and Steve Lacy (soprano saxophone) perform a Monk heavy program, including original works by the respective artists. Needless to say, the synergy displayed here is simply awe-inspiring, as the artists seemingly rise to any occasion regardless of tempo or compositional form. Lacy and Waldron frequently reengineer themes into subtly rendered diversions, teeming with counter-harmonies and an oscillating sense of momentum.


Traque

Return Of The New Thing

Ayler Records
According to its mission statement, "Ayler Records will put their emphasis more to the sounds that really did happened and which created an unforgettable music event – never to be experienced again." To that end, this recent release serves as an appropriate representation of what this record label is all about. Recorded live in France, the Traque quartet's fast moving and freely organized flow parallels a musical evolution of sorts. British pianist/violinist Dan Warburton coalesces with saxophonist Jean-Luc Guionnet for a sequence of rambunctiously executed themes, as bassist Francois Fuchs and drummer Edward Perraud generally whip matters into submission. It's partly about angst-ridden choruses in concert with a trance like modus operandi – where one might get the feeling that the musicians are appealing to a higher authority. Folks, this isn't causal listening, as the band provides a bit of justice to the record label's moniker, named after the late free jazz saxophonist Albert Ayler.
Post a comment
---
FOR THE LOVE OF JAZZ
All About Jazz has been a pillar of jazz since 1995, championing it as an art form and, more importantly, supporting the musicians who create it. Our enduring commitment has made "AAJ" one of the most culturally important websites of its kind, read by hundreds of thousands of fans, musicians and industry figures every month.
WE NEED YOUR HELP
To expand our coverage even further and develop new means to foster jazz discovery and connectivity we need your help. You can become a sustaining member for a modest $20 and in return, we'll immediately hide those pesky ads plus provide access to
future articles
for a full year. This winning combination will vastly improve your AAJ experience and allow us to vigorously build on the pioneering work we first started in 1995. So enjoy an ad-free AAJ experience and help us remain a positive beacon for jazz by
making a donation today
.