Results for "Standard Blue"
Album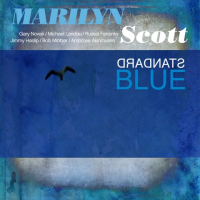 Label: Prana Entertainment
Released: 2017
Track listing: Willow Weep for Me; Speak Low; A Flower is a Lovesome Thing; Never Let Me Go; Day Dream; Blue Prelude; I Wouldn't Change It; East of the Sun; I've Got It Bad and That Ain't Good; The Joint is Jumpin'
Article: Album Review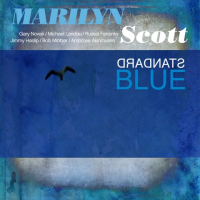 by Dan Bilawsky

With an album title like this, some may be expecting boilerplate jazz that hews closely to some sort of straight-and-narrow musical orthodoxy. That, however, isn't what you get from vocalist Marilyn Scott. While it's true that Standard Blue is filled with familiar titles, these performances never sound platitudinous. Scott paints standards with a ...
Article: Album Review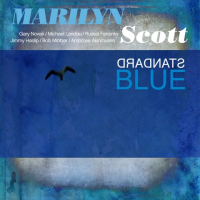 by C. Michael Bailey

Vocalist Marilyn Scott is not a new name in music. She has released 14 recording since the late 1980s, including the present Standard Blue. It is odd, then, that she has had so little coverage in these pages. George Harris wrote a revealing piece on her 2006 release, Handpicked (Prana Entertainment), but that is about it. ...