Results for "Rachel Bade-McMurphy"
Musician
Born:
Rachel Bade-McMurphy is a vocalist, saxophonist, and composer who invites listeners into a world inhabited by individual experience. Her bold lyrical content uses varying perspectives and explores moods from hope and beauty to humor, irony and longing. Her styling combines a traditional vocal delivery with the rhythmic and harmonic turbulence of instrumental jazz music fringed with elements of popular genres. Influenced by such instrumental artists as John Coltrane, Wayne Shorter, Thelonious Monk, Andrew Hill, and Woody Shaw to name a few as well as vocal artists such as Ella Fitzgerald, Louis Armstrong, Carmen McRae, Abbey Lincoln, Billie Holiday, and Nancy Wilson (among others), her style is progressive and unique with a strong melodic character
Article: Year in Review
by Ken Franckling

The COVID-19 pandemic put the jazz world in a tailspin, just like the world at large, in 2020. And there is plenty of uncertainty going into the new year about what "new normal: might emerge from the darkness. International Jazz Day, like so many other things, became an online virtual event this time around. Pianist Keith ...
Album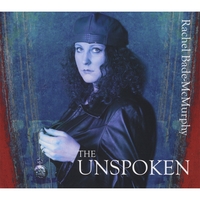 Label: RBMC Jazz
Released: 2008