Results for "Jeremy Zmuda"
Musician
Born:
Guitarist, Jeremy Zmuda grew up in the small town of Long Beach, Indiana. As a child his first musical experiences were taking piano lessons, singing in various choirs and playing with fire. It was not until high school that Jeremy discovered his true love, the guitar. In high school he began meeting other kids in who also shared his enthusiasm for playing music. After learning a few chords and some Zeppelin tunes his musical career was on it's way. A few years later and a couple thousand practice hours later he found his ear for Jazz music. Jeremy remembers driving late at night into Chicago with his friends, "We would just drive around the city for hours listening to Jazz on the public radio station, I felt drawn to it at once." Soon his love for the music landed him for a year at Chicago's Columbia College
News: Recording
New York —A new CD by Jeremy Plays Guitar called Use Your Words has won 2010 Awards from Parents' Choice and the National Parenting Publications of America. Jeremy Zmuda and coproducer/early childhood educator Elizabeth Bicknell, brought in a host of musical talent for Use Your Words, with musical styles ranging from jazz to rock, pop to ...
Album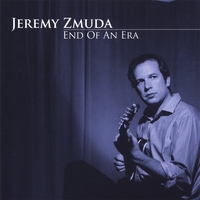 By Jeremy Zmuda
Label: Self Produced
Released: 2006