Results for "Gay Pearson"
Results for pages tagged "Gay Pearson"...
Song of the Day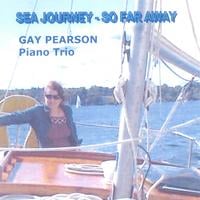 Album: Sea Journey-So Far Away
By Gay Pearson
Label: GP97004
Released: 0
Duration: 4:43
Album
By Gay Pearson
Label: GP Records
Released: 2000
Track listing: Fly Away; When Sunny Gets Blue; Well, You Needn't; Softly As In A Morning Sunrise; Here's That Rainy Day; All Blues; Uzuri; Mambo Inn; X-Eyez; This Will Be My Shining Hour; Alone, Independent And Unresolved. (Total Time: 50:03)
Article: Album Review
by C. Michael Bailey

Composer/Arranger. I was first introduced to Gay Pearson with her svelte string sextet arrangement of "Softly, As In A Morning Sunrise" on Tyrone Brown's Song of the Sun. That is actually a reprise on an arrangement of the same piece for Pearson's own release, Alone, Independent and Unresolved. Both arrangements are quite excellent, as is the ...
Article: Album Review
by Jim Santella

Mainstream jazz sometimes involves risk-taking. Trade fours with the drummer, turn the bassist loose on almost every number, and concentrate on what you want to say with the piano. But each artist stretches as he sees fit. Let's have a round of applause for the bassist, Tyrone Brown! Gay Pearson's piano trio resembles the group you'll ...
Album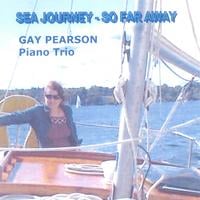 By Gay Pearson
Label: GP97004
Released: 0