Results for "Exhale"
Album
Label: Patricks Song Factory
Released: 2021
Track listing: 1. Completely Yours 2. Reinvention 3. Exhale 4. Song of May (feat. Darren Rahn) 5. Sip' n the Breeze 6. Cat Man Blues (feat. Rick Braun) 7. Meant to Be (feat. Darren Rahn) 8. Lighthouse (feat. Allen Hinds) 9. In the Heart of the Seas 10. Providence 11. Walk with Me
Album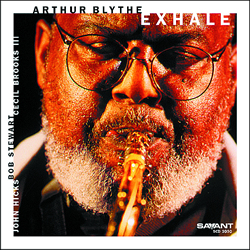 Label: Savant Records
Released: 2003
Track listing: Cousin Mary, Come Sunday, Exhaust Suite, Night Train, 7/4 Thang, Equinox, Just Friends, CJ, All Blues, Straighten Up and Fly Right, Exhale
Article: Album Review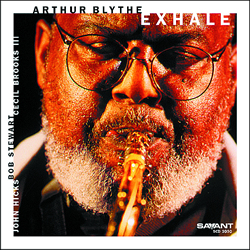 by Rex Butters

Arthur Blythe continues his fruitful association with producer/drummer Cecil Brooks III on Exhale, his latest for the Savant label, also teaming up with longtime partner and tuba player Bob Stewart, plus John Hicks on piano. The eclectic playlist conveys the many facets of the musicians involved. Coltrane's "Cousin Mary" gets the party started in swing time ...