Results for "Ducks On Acid"
Album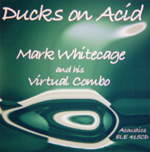 Label: W.E.R.F.
Released: 2003
Track listing: Oleo; Simple Entry; Snip-it; See No Evin; Synare Samba; Let's Make Believe; Transparency; DD's Acid Trip; Pong; Morning Wood; Really Two; Oleo.
Article: Album Review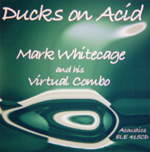 by AAJ Staff

Mark Whitecage, whose preferred instruments are the alto saxophone and clarinet, has supplemented his recorded acoustic endeavors with the plugged-in variety since the '70s, though the last decade has been his most fertile period. His acoustic work has placed him in the frequent company of Dominic Duval, Jay Rosen, Joe Fonda, and Michael Jefry Stevens. His ...