Results for "Darrius Willrich"
Instrument: Keyboards
Article Coverage
|
Calendar
|
Albums
|
Photos
|
Similar Artists
Results for pages tagged "Darrius Willrich"...
Musician
Darrius Willrich brings the contribution of urban soul to his sound, his songs and his playing. A singer and songwriter with a solid foundation on the keyboards, Darrius writes and performs music that molds and fuses together the genres of jazz, hip hop, soul, electronica and R&B to create a harmonious sound that is hook heavy and easily memorable. Paul Bennett of Disheveled Magazine calls Darrius one of the best "Soul Singer/ Songwriters around." "His songs ooze sexuality without trying to sound sexy…..It should be required listening before every hook-up" says Bennett. A composer, arranger, collaborator, session player and performer; Darrius hears the music around him with a wider spectrum and a greater ear
Article: Take Five With...
by Jon Sheckler

Meet Jon Sheckler: At a young age Jon Sheckler is already proving to be a well-versed musician and up-and-coming bandleader in the Seattle area. As a drummer, Jon has had the opportunity to play with some of today's leading players including trumpeter Clay Jenkins, award-winning vocalist Catherine Jensen-Hole, Chicago bluesman Al Rowe, and Seattle ...
Album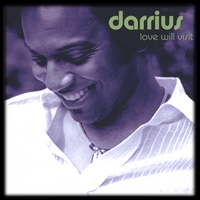 Label: Self Produced
Released: 2006