Results for "Dan Musselman"
Results for pages tagged "Dan Musselman"...
Musician
Born:
Dan Musselman is a jazz pianist who leaves a lasting impression with listeners. With his technical ability and sensitive musicianship, Dan gives an emotional, high-intensity performance that showcases his eclectic style. Born May 27th, 1986, Dan started playing piano at the age of 5. He has studied with jazz legends Craig Taborn (pianist for Chris Potter) and Kenny Werner (author of Effortless Mastery) and has been a featured artist in Jazziz Magazine. Dan graduated from McNally Smith College of Music with his bachelors degree in Piano Performance in April 2008. He graduated summa cum laude, was salutatorian and was the sole recipient of the "Outstanding Student Award." He performs at many venues in the Twin Cities such as: the Artists' Quarter, the Dakota Bar and Café, the Times Bar and Cafe, and the Saint Paul Hotel
Album
By Pavel Jany
Label: PJany Music
Released: 2020
Track listing: 1. Who's There? 2. Neverending Story 3. Memories of Marseille 4. Night of Champagne 5. Looking Up 6. Sure Thing 7. Song for Jane 8. Ogooue 9. When I Miss You
News: Recording
It's been said, "You can't have your cake and eat it too." That just changed with the double disc set by Twin Cities jazz guitarist Cory Wong, scheduled for release on April 23, 2012. The name of the disc itself encourages a curiosity: Quartet/Quintet. Can't decide on listening to a quartet or a quintet? This two-disc ...
Album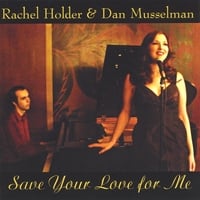 Label: Unknown label
Released: 2009