Bailey's Bundles
Solo Piano – Fred Hersch and Ran Blake
By
Fred Hersch
Open Book
Palmetto
2017
Pianist Fred Hersch's 2015 release
Solo
(Palmetto) and the present
Open Book
recall
Keith Jarrett
's deeply introspective
The Melody at Night, With You
(ECM, 2000) with respect to the two artists having survived significant health crises. While
Open Book
is not as introspective as the Jarrett release, it is thoughtfully conceived and performed. Hersch takes an impressionistic approach
Benny Golson
's "Whisper Not" and Jobim's "Zingaro," casting them as aural aphorisms. Hersch follows Jarrett's method of immediate creation on the 20-minute "Through the Forest," where he sits down to the piano with no preconceptions and just
plays
. It is a lengthy rumination more expressionistic than not. "Plainsong" is a quiet piece played mostly on the left side of the keyboard. Hersch always includes a
Thelonious Monk
composition, reading "Eronel" like a scattering of expressionistic tealeaves, with Hersch out- Monking Monk. The pianist closes the recital with Billy Joel's "And So It Goes."
Open Book
is a provocative meditation by an artist who has seen and experienced much.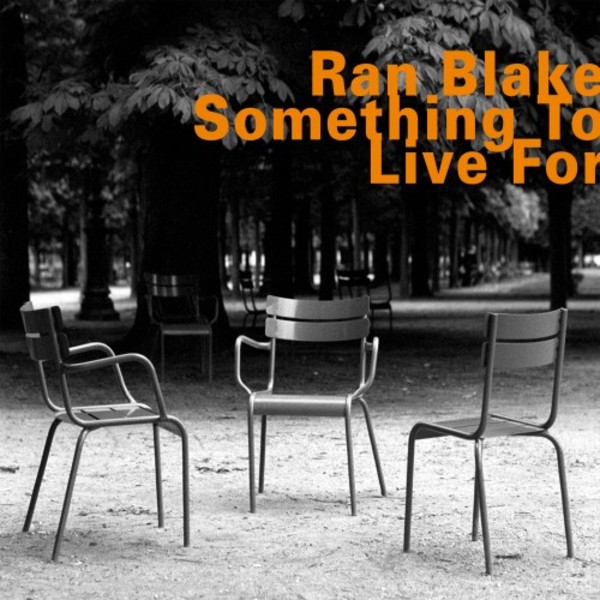 Ran Blake
Something to Live For
Hat Hut
2017
Okay, Okay! So, I did not read the back of the disc so well. While there is some solo
Ran Blake
here, he spends most of his time in duet with guitarist David Fabris or Clarinetist
Guillermo Gregorio
, so while my title is not right, it is not inaccurate. Where Fred Hersch allowed the muse to take him wherever it chose, Ran Blake twisted the wheel, bringing his unique brand of pianism into certain focus in the form of a 19-part suite, partly original compositions and partly standards (and not-so-standards). Blake has several things going on here. First is two disparate takes on the spiritual "Elijah Rock" where he freely explores some impressionistic thoughts that could have come from Claude Debussy while resolving the quiet madness with a churchy "amen" coda. Blake is joined by Gregorio for his properly named, four-part "Enigma Suite," where the two channel Franz Kogelman through the dark lens of Morton Feldman. Juxtaposed against the woody clarinet is David Fabris'
Jim Hall
-inspired electric guitar, which murmurs, then whispers, and finally announces its presence. Blake solo deconstructs Ellington's "Mood Indigo" and Dizzy Gillespie's "A Night in Tunisa" with such invention it can make your head swim.
Instrument: Piano
Article Coverage
|
Calendar
|
Album Discography
|
Photo Gallery
|
Similar Artists
Post a comment