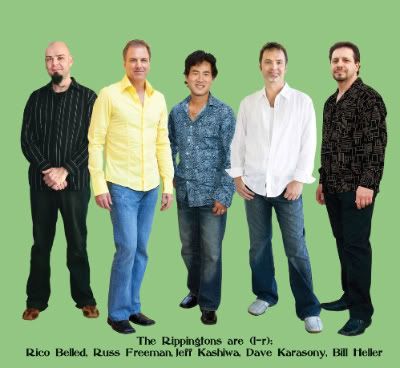 The new album from The Rippingtons, Modern Art is out today (3.10) on Peak Records (Concord Music Group).
The Rippingtons' 18th release features an explosive lineup lead by founder Russ Freeman with special guests including smooth Jazz trumpet icon Rick Braun, Dave Karasony, Bill Heller, as well as new bassist Rico Belled and special guest, returning saxophonist Jeff Kashiwa.
Modern Art breaks new stylistic ground, incorporating exotic world music elements on the sensuously romantic, acoustic guitar driven "Paris Groove" and adds an Eastern authenticity to the hypnotic "Black Book" with an electric sitar. With the sizzling interaction between Freeman's slow burning electric guitar and Kashiwa's wild sax improvisations, the easy grooving "One Step Closer" and bluesy "Body Art" will remind longtime fans of the band's glory days of the '90s, but with a souped up twist!
The Rippingtons, whose first lineup included future contemporary Jazz superstars Dave Koz, Kenny G and David Benoit, dominated the instrumental and urban Jazz landscape from the late '80s on with their often exotically titled hit recordings.
Modern Art is available on CD & digitally.
The Rippingtons will kick off their Modern Art tour in April.
This story appears courtesy of On Target Media Group.
Copyright © 2021. All rights reserved.
For interview requests or more information contact On Target Media Group.