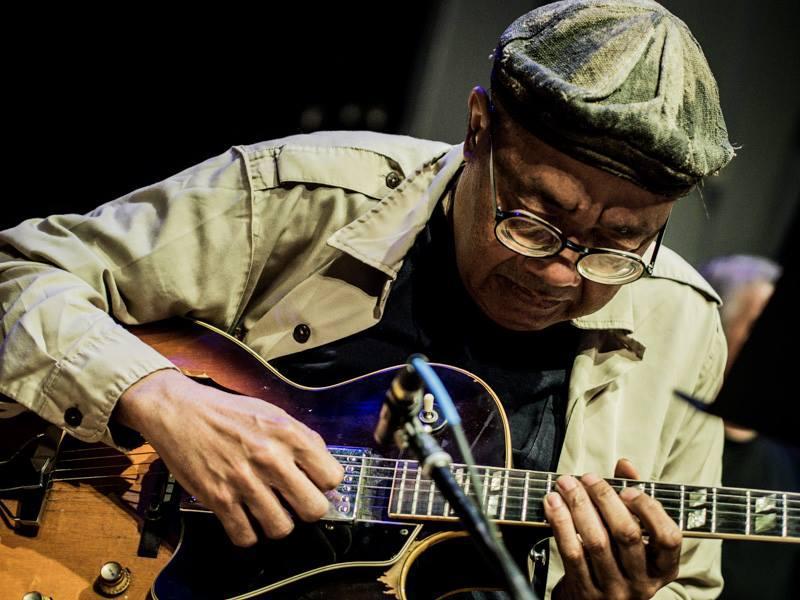 When guitarist
Bern Nix
visited Outpost 186 and his old friend,keyboardist
Dave Bryant
in January, the occasion was given special attention by ImprovLive365.
"Created and hosted by Tom Hall, ImprovLive 365 is dedicated to exploring, documenting, and sharing the improvisational, spontaneous creativity of life, through public performances, community based educational programs, and a daily web series. Visit us daily for interviews with creative people from all professions and walks of life, impromptu performances, practical tips about creativity and improvisation, and the latest news about our understanding of creativity and improvisation. ImprovLive 365 is a production of freeimprovisation.com."
Saxophonist
Tom Hall
is a restless explorer of music internet platforms and recently settled on Bliptv as a viable alternative to the increasing commercialization of You Tube and the limitations of Vimeo.
"Blip is working well, and is set up very nicely for a video series. ImprovLive 365 ended up on Blip because YouTube ends every embedded video with a page of ads for other peoples inappropriate videos (3 girls in a shower? really?), and Vimeo was too glitchy."
The result was an outstanding video shoot of the concert marked by the eyes and ears of an actual musician behind the camera, (rather than some provincial film wanna-be), with a bonus supplement of two candid interviews from Bryant and Nix describing their friendship and times shared with
Ornette Coleman
's Prime Time.
It is just one of a growing number of episodes and Tom would love to hear from others in the Boston area who would like to participate.
"I'm always looking for interesting ideas for IL365 interviews and features, so if you know of something happening coming up in town, let me know..."