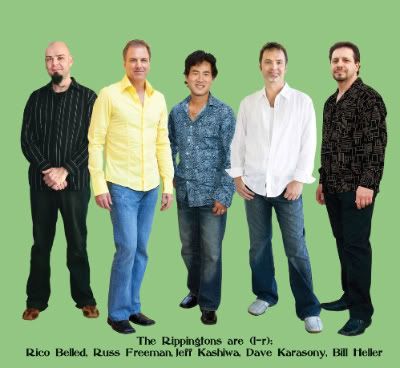 See Jazz Greats The Rippingtons on June 28!
Headlining the 2008 Elk Creek Jazz Festival
Get in the pioneer spirit and attend this summer's first annual Elk Creek Jazz Festival, featuring the one-and-only The Rippingtons featuring Russ Freeman. Also appearing are UK Faculty Jazz, The Randy Villars Band and Alma Y Clave.


The Rippingtons, founded by Grammy-nominated guitarist Russ Freeman in 1986, are still playing strong in their 22nd year. The band has enjoyed tremendous success from the beginning - their groundbreaking album Moonlighting was voted #1 Most Influential Contemporary Jazz Album of all time by Jazziz magazine--and they continue to perform with precision and passion.


Don't miss this one-of-a-kind opportunity to kick back at Kentucky's largest winery while groovin' to the beats of these jazz legends. Doors open at 5 p.m. and tickets are available starting at $20. For more information and to order tickets, please visit the web site.


About Elk Creek Winery:
Established in 2003, Elk Creek is the largest winery in Kentucky. Elk Creek Vineyards offers a healthy collection of red and white wines, including some originals such as Crazy Elk Blush and Sweet Owen Red. Partnered with Cliffhanger Productions for the 2008 Elk Creek Blues Festival, the winery is as passionate about wine as it is about music. They are hosts of this summer's 2008 Elk Creek Jazz Festival featuring legendary jazz band The Rippingtons. Elk Creek Winery also hosts numerous concerts and artists throughout the summer on their outdoor stage. For more information visit: www.elkcreekvineyards.com.
This story appears courtesy of All About Jazz.
Copyright © 2021. All rights reserved.
For interview requests or more information contact All About Jazz.