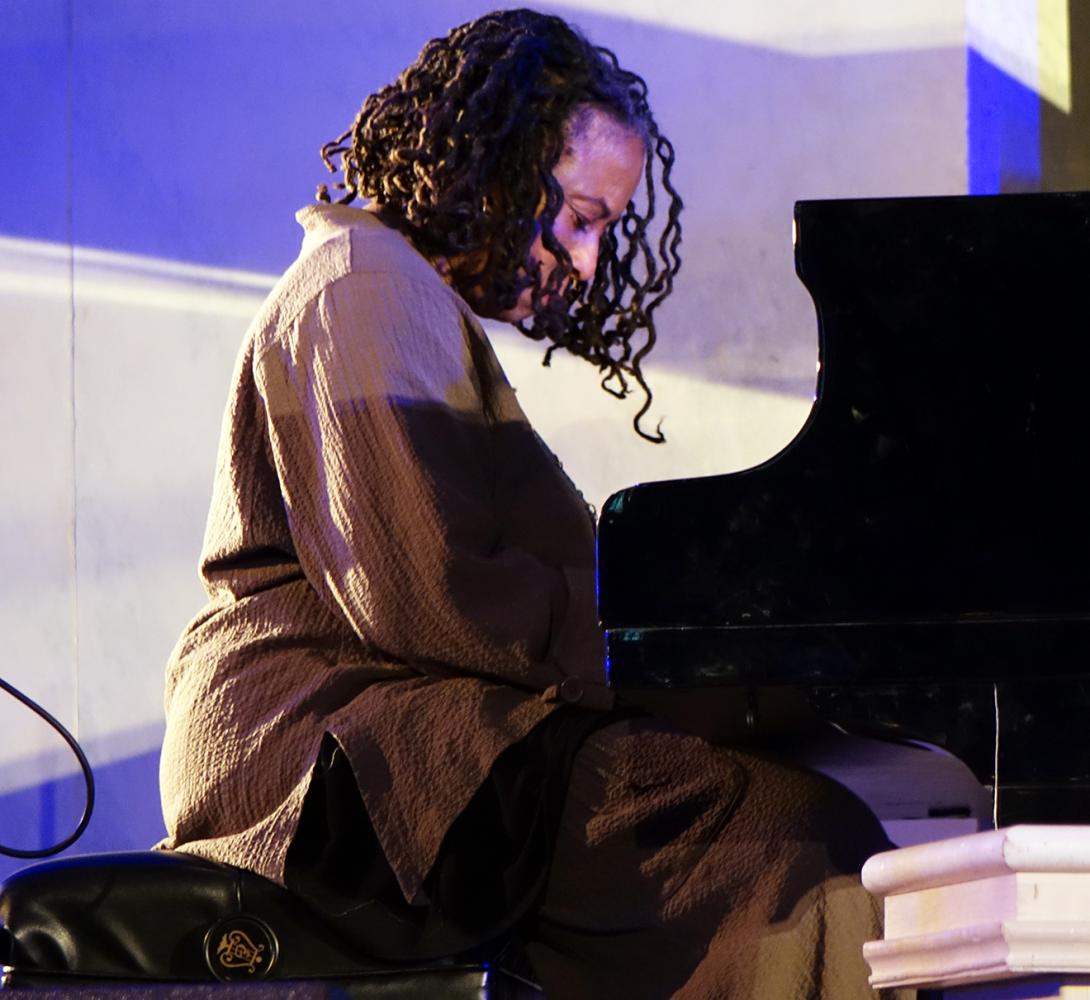 Whereas Geri Allen's solo piano debut for Motema, 2010's Flying Toward the Sound, focused on musical inspirations Herbie Hancock, McCoy Tyner and Cecil Taylor, the follow up travels in more personal circles. A Child Is Born, featuring both traditional and original Christmas music, focuses on the intimacies of family, of faith and of caring.

Allen, who serves as an associate professor of jazz and contemporary improvisation at the University of Michigan when she's not touring, dedicates this new project to her father and mother, Mount Allen Jr. and Barbara Jean Allen—the first sign of how personal, and how quietly involving, A Child Is Born is going to be.

The title track, always a solemn number, recalls Hank Jones in its delicate romanticism. "We Three Kings," meanwhile, is flooded with a middle-eastern mystery often missing after years of retelling. Allen is joined by a burst of vocal optimism, courtesy of a trio of guest singers, on "God Is With Us," an original based on the verse Matthew 1:23. Though not a traditional Yuletide standard, "Amazing Grace" fits perfectly, given the hushed sense of thankfulness that permeates this project.

A two-part sequence called "Imagining Gena at Sunrise" and "Imagining Gena at Sunset," set toward the beginning and then the end of the album, finds Allen switching from Fender Rhodes to Farfisa organ to concert celeste, adding thrilling, twinkling layers of sound. "Let Us Break Bread" completes the holiday's circle, linking both the communal sacrament and the timeless image of family's reuniting for a Christmas meal.

Though many of the other themes here—"Little Drummer Boy," "Away in a Manger," "O Come, O Come Emmanuel" and "Silent Night" among them—have become familiar iconography for this season, Allen enlivens even these with a bright, coolly intelligent spontaneity. Combining the hushed intensity of Bill Evans with the drama and character of Paul Bley, Allen approaches the songs with a sense of childlike wonder, even as she consistently reminds us of her striking talents through a series of brilliant improvisations.

Christmas music should always be simultaneously this meaningful and so very interesting.
This story appears courtesy of Something Else!.
Copyright © 2021. All rights reserved.