March 2003
Drip
Brad Shepik Trio
Knitting Factory
Guitarist Brad Shepik follows up his previous "Knitting Factory Records" trio release with a bang! As this New York-based crew adds a sense of newness to the traditional aspects of the mainstream jazz, guitar trio format. On "P.M." they mince a freely organized bump and grind motif, with punctual choruses and torrid swing grooves, as Scott Colley (bass) and Tom Rainey (drums), kick the proceedings into overdrive. Shepik's crystalline, mid-toned guitar heroics steers the band through a series of resplendent intricacies – in a semi-quiet sort of way. No doubt, the rhythm section digs deep into the guitarist's inherent compositional attributes. They rumble thru leisurely blues grooves and layered passages along with understated shifts in strategy. Thus, Shepik is a storyteller, who is convincingly adept at designing lyrically charged themes to complement his astute sense of the dynamic.


For Consequence

Mat Maneri Trio

Leo Records
Mat Maneri uses his viola perhaps as an abstract painter would approach a canvass, as he performs with longtime running mates, bassist Ed Schuller and drummer Randy Peterson. The band's compact approach is awash with microtonal passages and interconnecting dialogues. However, the violist divulges nothing conspicuously new here. Then again, it might be hard to sustain a permanent level of excellence, given his high-quality musicianship and thought-provoking ruminations for multiple record labels. Nonetheless, Maneri's improvisational fortitude shines radiantly throughout this effort, as the trio's overall synergy cannot be undermined.


Live At The Village Vanguard

Fred Hersch Trio

Palmetto Records
Pianist Fred Hersch has evolved into one of the most important artists in modern jazz. With this release, Hersch, bassist Drew Gress, and drummer Nasheet Waits are captured live at the renowned New York City jazz venue. The trio minces elegance with fiery dynamics, understated themes, and complexly woven mosaics of sound. A classy affair it is, as the musicians cover disparate angles, and mainstream frameworks in a very touching sort of way.


The Book Of Hours

Patrick Zimmerli & Octurn

Songlines
Saxophonist/composer Patrick Zimmerli's star is certainly on the rise. Whereas, the artist operates a ten-piece ensemble along with special guest, guitarist Ben Monder, appearing on 2 tracks. Zimmerli launches the rather garrulous proceedings with an amazingly complex horns-based chart titled "Dawn." Many of these works vary in musical form, yet some fare a tad better than others. But, Zimmerli looms as a major force within the ranks of modern jazz, due to his multi-layered compositional inclinations and impressive technical faculties.


Summer Night

Philip Catherine

Dreyfus Jazz
Belgian guitar great Philip Catherine has found a comfort zone working with trumpeter Bert Joris amid a quartet that pursues in-the-pocket, swing grooves and more. Catherine was a seminal figure in the international fusion circuit many years ago. While the artist's Django influenced lines complement a style that is clearly his own. Nonetheless, this is a fine follow up to his previous outing ( Blue Prince ) with the quartet. As Catherine's flair for romanticized themes, nicely counterbalance his penchant for turning up the heat when required.


Solo

Chris Cutler

ReR
It all started back in the 70s when the British band, "Henry Cow" melded progressive rock with avant-gardist like tendencies. Since then, drummer Chris Cutler has steadied his pace as a forward thinking improviser via numerous collaborations with guitarist Fred Frith, and bands such as "BIOTA," for example. Alternatively, this solo release features Cutler utilizing his "electrified" drum kit for twenty-four intertwining pieces that share distinct similarities. The drummer will take the listener through an amalgamation of cavernous depths, and eerie musings, to coincide with some downright, bawdy soundscapes. However, there's an arcane sensation that permeates many of these works. Interesting stuff....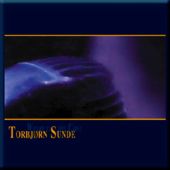 Where Is The Chet

Torbjorn Sunde Octet

K&K JazzSeries
Highly acclaimed trombonist/vocalist Torbjorn Sunde has recorded with Norwegian guitar hero, Terje Rypdal, pop/rock vocalist Joe Cocker and many others, spanning various genres. On this release, Sunde and his octet opts for the cool, breezy, mainstream jazz approach. And as the album title might insinuate, Sunde performs and sings through a bunch of standards by Cole Porter and George Gershwin in concert with a few original works. At times, his singing sounds like a mirror image of Chet Baker's infamous, soft-toned vocal delivery. But at the end of the day, it works rather nicely. A very pleasant engagement it is!


Starfish

Andy McWain Quartet

Fuller Street Music
Pianist Andy McWain leads his quartet thru ten pieces that offer an enlightening mix of modern jazz, interspersed with cunning dialogues and excursions into the free zone. Simply stated, the musicians' demonstrate a rather uncanny mechanism for blending the best of both worlds into a unique sound and style that hits home in a huge way. Thus, a major and altogether delightful surprise...
Post a comment