Record Label Profile
Leo Records
By
I
—Leo Feigin, Founder, Leo Records
The astrological sign Leo signifies dynamic and creative self-expression, the development of a strong and resilient ego and the capacity to celebrate life with spontaneity and joy. Though the founder of Leo Records, Leo Feigin, named the label after himself, not the sign, the astrological meaning is certainly an apt description of the man and his creation.
Feigin, who shares St. Petersburg, Russia as a hometown with this writer, is not the most likely candidate to start a progressive music label. A one-time professional highjumper and, later, lexicographer, Feigin wasn't immersed in the new music scene until leaving the then USSR for Israel and then Britain. "While I was living in Russia there was no so-called 'new music'," says Feigin. "There was a lot of jazz, there were a lot of very good musicians trying to imitate Americans and some of them, I could say, played better than Americans but it was a derivative music for them."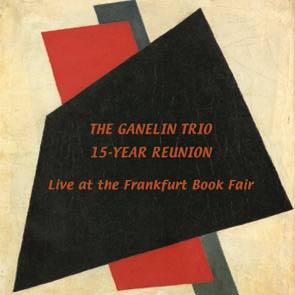 Leo Records was founded in 1979 when Feigin obtained a tape of the Ganelin Trio, Russia's most progressive import. When no labels expressed interest in releasing it he decided to form his own company. Feigin realized that he needed to establish some credibility before releasing something as unorthodox as Ganelin so he began with two releases by Chicago pianist Amina Claudine Myers, saxophonist and son-of-Ukrainian immigrants Keshavan Maslak, and then Ganelin. The first three releases were both prophetic and indicative of Feigin's conscious internationalism or lack of it. "That's my motto, my perception, and my conviction," he states. "That the origin of the musician is not important. What is important is originality of the music and this is for me the only criterion."
Leo Records, based in England, is part of the loose network of European labels that promote progressive music from all regions. "I've managed to create a niche and this niche is getting wider and wider with every year and the niche is very special. You can't confuse it with any other. Of course there are several labels that work in the same direction, labels like hatHUT, Black Saint or Intakt, there are quite a few, FMP. I think together we made the niche deeper over the years."
Feigin's label works on the principle, antithetical to major label thinking, that there should be a personal relationship between a label and its roster and it should not be exclusive. "I do not produce music or LPs or CDs for musicians whom I don't know personally. Every CD, or almost every CD is a continuation of friendship," he says . "I am against all contracts, and I am against signing people...if a musician has a chance to record and to produce his music with someone else, he should do it."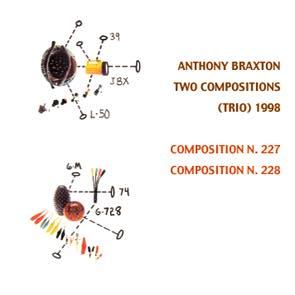 These beliefs have kept him in good stead with the numerous musicians who have been featured on the label, a veritable shopping list of the avant-garde of the last 25 years: Cecil Taylor, Evan Parker, Anthony Braxton, Ned Rothenberg, Marilyn Crispell and a host of others. Crispell is a good example of the committment Feigin gives to those he supports. "I produced her first CD in 1983," he recalls. "She was desperate, she was young, she was fighting for survival, she wanted to give it up and I was encouraging her constantly, 'no, let's make another recording', and it's very satisfying to see this artist totally mature, supporting herself by playing music. This is fantastic."
Another facet of Feigin's philosophy - Feigin often speaks in broad terms - is to have the many musicians on the roster come together in different projects, expanding musical relationships and recording opportunities. "This is a conscientious policy," Feigin expounds. "Since I start supporting someone, I better support the musician to the hilt...it is important to give a musician exposure from all sides. I think it is very important to present them in different contexts just to show their strengths and of course to promote their names and to promote their careers.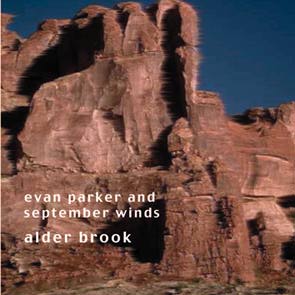 Leo Records, now celebrating 25 years of releasing new music, has become a three-tiered operation. Leo is the main segment, continuing to release albums by folks such as Braxton, bassist Joëlle Léandre, pianist Aki Takase and Parker. Leo Lab, short for laboratory, is a smaller operation designed for "very young, very avant-garde musicians...whose music would not be able to be found anywhere else." The sales of this label are slight compared to Leo but feature such artists as Joe Morris, Satoko Fujii and Joachim Gies. A new production for Feigin has been Golden Years, a label for releasing older recordings but certainly worth more than nostalgia. "When I started the label I was never thinking about history but now I think that the avant-garde is 40 years old," says Feigin. "It has a history...so I started discovering these old recordings and realized that the music is as strong as if it was played today." Releases have included Sun Ra, Braxton, the Art Ensemble of Chicago and Famadou Don Moye with John Tchicai and Hartmut Geerken.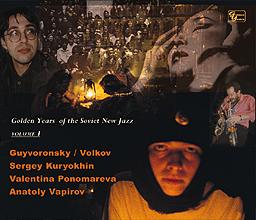 After gaining credibility over the past 25 years, Feigin has been able to release the Russian new jazz that he felt he couldn't in the label's nascent stage. Obtaining some of this music has been "a very cloak-and-dagger operation because I first had to find tourists who could take blank tapes, then the musicians would have to record, then find tourists who wouldn't be scared of smuggling these recordings out of the Soviet Union." Some of the fruits of this labor are three four-disc sets:
Golden Years of the Soviet New Jazz
.
Feigin, though operating all three labels on his own, with "producing music taking probably 10% of the my whole time because most of the whole time is taken by accountancy, driving, packing, writing invoices, communication with all sorts of people, factories, distributors", has no plans to let up his schedule of 30-40 annual releases. To celebrate his 25th anniversary, and save some monumental overhead costs of staging a festival in England, he has worked with Leo musicians to organize festivals where they live. Events are planned for Köln, Zurich, Seattle, Moscow and possibly other cities, the performances to be recorded and the best released by Feigin in separate editions. A truly astronomical undertaking.
Visit Leo Records on the web at www.leorecords.com .
---
FOR THE LOVE OF JAZZ
All About Jazz has been a pillar of jazz since 1995, championing it as an art form and, more importantly, supporting the musicians who create it. Our enduring commitment has made "AAJ" one of the most culturally important websites of its kind, read by hundreds of thousands of fans, musicians and industry figures every month.
WE NEED YOUR HELP
To expand our coverage even further and develop new means to foster jazz discovery and connectivity we need your help. You can become a sustaining member for a modest $20 and in return, we'll immediately hide those pesky ads plus provide access to
future articles
for a full year. This winning combination will vastly improve your AAJ experience and allow us to vigorously build on the pioneering work we first started in 1995. So enjoy an ad-free AAJ experience and help us remain a positive beacon for jazz by
making a donation today
.
Post a comment