Results for "Thomas Rotter"
Results for pages tagged "Thomas Rotter"...
Musician
Born:
The bassplayer and composer Thomas Rotter, living in Stuttgart, Germany, is well known in the European jazz scene for his work as a sidemen with the Argentine drummer Daniel Messina. For 12 years he plays in his trio and together they recorded 3 CDs. They played in countless clubs and festivals in Europe, Bolivia and Argentina. But also other musicians appreciate the qualities of the Latinbass specialist: the brazilian saxophonist Cléber Alves books him for 3 years for his tours in Europe as the only "not Brazilian" member of the band and many international musicians like Maria Joao, Roxana Amed, Bob Degen or Wolfgang Lackerschmid are on the list of his musical partners. Thomas Rotter displays his soulful versatility as an instrumentalist and as a composer on his debut album "Traumzeit"
Album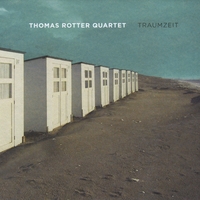 Label: Mulatina Records
Released: 2009
News: Radio