Results for "Stephane Morilla"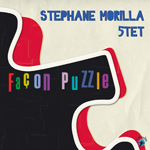 Label: Aphrodite Records
Released: 2008
Track listing: Façon puzzle; Zarbe; Dithyrambique; Des moments simples; Oued; Daniel, Jean; A l'ouest; Youpie musique; Des moments simples.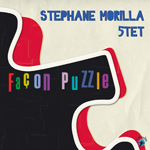 These are boom times indeed for fans of the Fender Rhodes in jazz. You have Craig Taborn in Chris Potter's Underground and Uri Caine in Dave Douglas's Quintet. Not so far back, we were even treated to six newly issued hours of Keith Jarrett's gloriously mind-bending early experiments with the instrument with Miles Davis on The ...