Results for "Ron Levy's Wild Kingdom: VooDoo Boogaloo"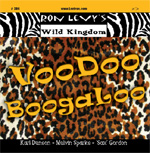 Label: Levtronic
Released: 2005
Track listing: 1) Organ Colossus; 2) Voodoo Boogaloo; 3) Love Retoined; 4) Better Save Yo'seff; 5) Spy On The Fly; 6) Spank!; 7) Wes Side West; 8) Memphis Mem'ries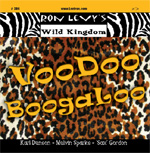 Ron Levy's Wild Kingdom VooDoo Boogaloo Levtronic 2005 Something doesn't seem fair. There's a lot of ideas at work, everyone plays their roles well and, yet the thought is "where is the excitement? Maybe it's just too many people are doing modern organ jazz ensembles well these days. ...