Results for "Phil Urso and Carl Saunders Salute Chet Baker"
Album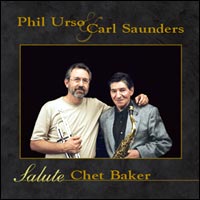 By Phil Urso
Label: Jazzed Media
Released: 2004
Track listing: Jumpin? Off A Clef; For Minors Only; Halema; Mister B; Funk In A Deep Freeze; My Funny Valentine; Baby Breeze; Way To Go; Worryin? The Life Out Of Me; Line For Lyons.
Article: Album Review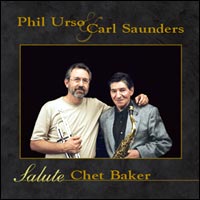 by C. Michael Bailey

The East and West Coast varieties of jazz in the '50s and '60s were as unique and identifiable as the same hip-hop genres they predated. The great purveyors of the West Coast Sound'Art Pepper, Bill Perkins, Hampton Hawes, Shorty Rogers, Bud Shank, Gerry Mulligan, Chet Baker, and Phil Urso'were all able shake over ice the hot ...