Results for "One Note Records"
Album
Label: One Note Records
Released: 2017
Track listing: Miss Riverside; Ain't No Woman (Like The One I Got); Fire Eater; Cranberry Sunshine; Breezin'; Whip! Whop!; Thank You; Hot Dog
Article: Jazz Journal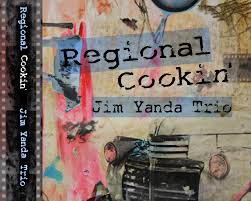 by Doug Collette

Jazz Journal is a regular column consisting of pithy takes on recent jazz releases of note as well as spotlights on those titles in the genre that might otherwise go unnoticed under the cultural radar. Jim Yanda Trio Regional Cookin' Corner Store Jazz2017 There's an uncanny similarity ...
Article: Album Review
by Joe Gatto

A cool thing about music is that when you follow a band for a long time, you eventually get turned on to the music that influenced them. You get to hear all kinds of exciting new music, and start digging deep, going down groovy rabbit holes to discover great musicians you might not find on your ...