Results for "Ned Boynton"
Instrument: Guitar
Article Coverage
|
Calendar
|
Albums
|
Photos
|
Similar Artists
Results for pages tagged "Ned Boynton"...
Musician
Born:
San Francisco Chronicle Music Critic Phil Elwood referred to Ned as "a wonderful guitarist". Ned is the Musical Director for Enrico's Sidewalk Cafe in North Beach. Ned is the Artist manager and Associate Director of Bruce Forman's non-profit organization Jazzmasters Workshop. Ned has played with Bucky Pizzarelli, Howard Alden, Mundell Lowe, Bruce Forman, Les Paul, Dan Barrett, Raul Reynoso and many others He has been featured as a performer and writer in Just Jazz Guitar and JazzNow! Magazine. His performances have been featured on KCSM Radio, KALW Radio and on channel 53 Musician's Showcase.
Album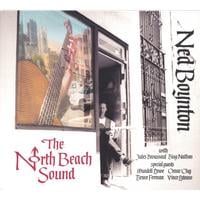 By Ned Boynton
Label: Boynton Productions
Released: 2005