Results for "Message In Motion"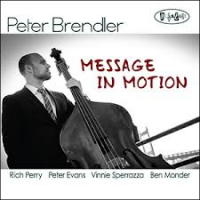 Label: Posi-Tone Records
Released: 2016
Track listing: Splayed; Angelica; Stunts And Twists; Ptah The El Daoud; Easy Way Out; Very Light And Very Sweet; Gimme The Numbers; Didn't Do Nothing; Lucky In Astoria; Stop Gap.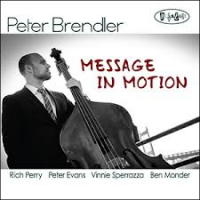 Message In Motion is a recording that can be gainfully approached from a number of angles. You can choose to play it in a single sitting from start to finish, taking in an array of moods evoked by bassist Peter Brendler's seven compositions and a band worthy of his exemplary skills as a writer. (The record ...