Results for "In the Ear of the Beholder"
Album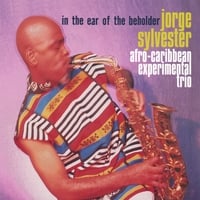 Label: Jazz Magnet Records
Released: 2001
Track listing: 1. TAMBOR – THE MIX - 12:42 2. SLY MONGOOSE - 7:40 3. CORAZÓN REBELDE - 5:37 4. POR LA CLAVE - 10:12 5. IN THE EAR OF THE BEHOLDER POR LA CLAVE PART II - 17:42 6. SONGOAJIRA - 9:24 7. KING'S HIGHWAY - 6:50 8. TROPICANDO - 5:29 All compositions and arrangements by Jorge Sylvester except Sly Mangoose by Jack Edwards and Corazón Rebelde by Alberto Barreto.
Article: Album Review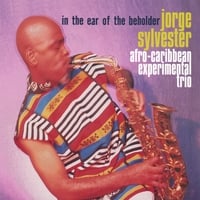 by AAJ Staff

Jazz artists often approach Afro-Caribbean music from a reductionist rhythmic standpoint, neglecting the richness of the tradition. But Jorge Sylvester takes care to present the whole picture on In the Ear of the Beholder. Taking various Afro-Caribbean styles and paring them down to a raw trio format (sax/bass/drums), he compels each player to bring something unique ...