Results for "Garagista Music"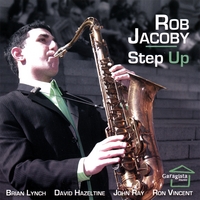 Label: Garagista Music
Released: 2007
Label: Garagista Music
Released: 2006
Track listing: Remember; Imagination; L-O-V-E; Impossible; Yesterdays; Dreamer/Dream; Wonderful; You; Me; Inchworm; Four; Smile; People.
On her fifth album, In A Word, Nicole Pasternak explores the import of lyrics in vocal music. Curiously, what stand out most are Pasternak's confident, straightforward scat solos--especially on "Four, where the dialogue with her band of accomplished jazz instrumentalists is a purely musical one. But when it comes to words, Pasternak has chosen some of ...