Ronald Wayne
Ronald Wayne was born in Los Angeles and was raised a mile from Disneyland. Ronald was in a unique place at a unique time in music history. Hendrix, Joplin, The Birds, The Doors, Cream, The James Cotton Blues Band, and Buddy Rich were all there in southern California. But there was one act that stood out, Albert King, BB's brother, played blues with several sets of jazz. The Hammond B3 player was doing things that The Dave Clark 5 wasn't, and Ronald fell in love with that instrument and started a lifelong affair with the B3 and jazz.
His first real band, Summerstock, really wanted to get a gig at Disneyland. Back in the day, they had a stage that came up out of the ground with a band playing. Very cool! But it was 1967, and Disney did not allow any long or facial hair at that time for that wholesome look, so he set out to take the ultimate photo to submit for the job. Hair pinned behind their heads, clean shaven wholesome fellows all.
See the photo, from left to right. Larry Heinze (bass), Brian Wachs (guitar), Mark Trimble (Lead Vocalist), Paul Voss (drums) and Ronald Wayne (keyboards).
Well…that gig did not materialize but Ronald's new gig with Brandywine did. Smokey bars, club and wedding gigs went on for several years, but the corporate world beckoned to several of the band members. They tried for several years to play The Whiskey A Go Go on Sunset in Hollywood. After all, that's where so many big acts got their start.
But it was not to be.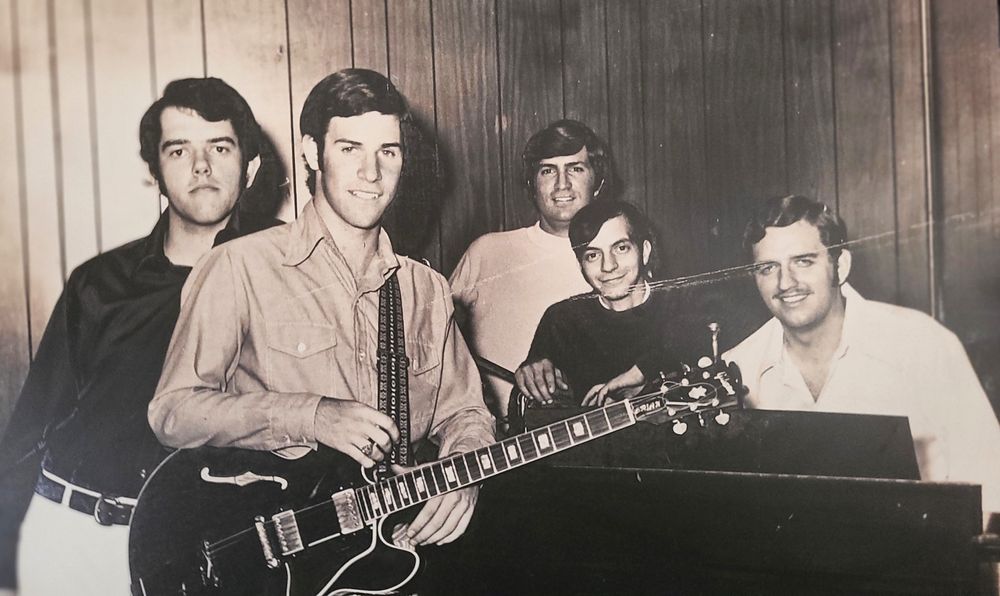 The final gig was at Hollywood's Bachelor Ball, held at The Beverly Hilton Hotel in Beverly Hills (Golden Globes Venue). Complete with an orchestra, the group featured a long non-stop set of the rock opera Tommy (Pin Ball Wizard). The staff wouldn't let some raggedy musicians roll Ronald's Hammond B3 into the front door and insisted that all the equipment needed to go up a two-story fire escape behind the stage, including the Hammond. Hollywood starlets and their dates kept them up playing all night. Going out in style ending of one career for Ronald and the beginnings of another.
Ronald, as an Award-Winning architect, thrived designing and building homes in the mountains of Santa Cruz, California, and raised a family there. Music was everywhere in Santa Cruz. Ronald had some great influences on his music. Dr. John, The Brecker Brothers, Randy Brecker, Santana, Queen Latifah, The Doobie Brothers, and Lacy J Dalton. Jazz musicians could be heard outside on the mall with Don McCaslin's trio. McCaslin inspired "Cooper House Afternoon" in the "Of Planets" album.
Read more
July 17, 2023
June 20, 2023
April 12, 2023
March 21, 2023
February 03, 2023