June 2005
Sheldon Reynolds, Larry Dunn, Morris Pleasure
Devoted Spirits
Devoted Spirits
2005
This is a new tribute release performed by three members of famed R&B/pop supergroup Earth, Wind & Fire. Along with a cast of session musicians that includes bassist Bobby Watson, this effort does indeed surpass expectations. The group retrofits 22 pieces culled from the EW&F songbook into hip and vivacious, modern-day representations. The band jazzes it up in spots via a few peppy swing grooves and fluid synth solos. With a large ensemble, the one-time members contemporize classics such as "Serpentine Fire and "Fantasy. This isn't one of those half-baked marketing attempts to earn a few extra bucks. All parties involved did their homework here. Strong arrangements, in-the-pocket grooves and the players' enthusiastic musical demeanor stack up rather nicely.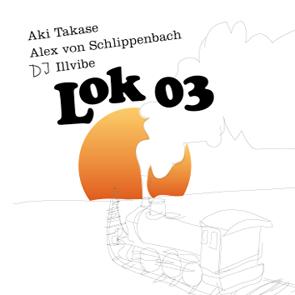 Aki Takase, Alex von Schlippenbach, DJ Illvibe

Lok 03

Leo Records

2005
This trio investigates the division of reality and fantasy. A husband and wife team of pianists, Alex von Schlippenbach and Aki Takase, align with Germany's DJ Illvibe. The premise for this recording containing twenty brief pieces is framed upon the artists' interpretations of exotic cities. Sure enough, it's an anomalous musical venture, brimming with quirky three-way dialogues and spiced up with EFX/turntable scratches amid free-style improv. Outings like this are becoming more in vogue these days, especially when implemented within the context and applications of like-minded visionaries. Ultimately, the musicians delve into strangely exotic terrain, while not taking this imaginary, fun-filled trip too seriously.


Fred Frith

Eleventh Hour

Levtron

2005
Avant guitarist/composer Fred Frith's multifaceted legacy continues with his latest classically-tinged two-CD program. Featuring the Arditi String Quartet among other instrumentalists, the recording fuses chamber elements with dabs of John Cage modernism and stark Germanic overtones. Frith's arrangements are at times ambient and sometimes dissonant. He also counters the strings section with subtle electric guitar lines, perhaps emulating a cranky codger via his terse phrasings in contrast to somber passages. After his previous avant-classical stylizations, each new recording adds credence to Frith's ongoing relevance in modern music. He's a modernist who envelops such a wide array of influences into his idiosyncratic implementations.


Enrico Pieranunzi & String Quartet

Les Amants

EGEA Records

2005
Highly regarded jazz pianist Enrico Pieranunzi, bassist Marc Johnson, and saxophonist Rosario Giuliani wondrously engage in lush, contrapuntal arrangements with a string quartet. With refinement, elegance, and chops, the jazz musicians bridge a third stream approach with moments of unrequited romance. Pieranunzi is apt to turn up the heat with bustling arpeggios and fluid single-note runs. Guiliani's whispery sax lines and Johnson's firm bottom end round out a production bustling with sinuous movements and heavenly choruses.


The Marty Nau Group

At The Bouquet Chorale

Summit Records

2005
Marty Nau leads a three-man frontline alto sax section (also including alto sax great Phil Woods) for this perky bop-based set. Nau and company bridge old-school Charlie Parker vibes with a modern-day appearance along with a piano-bass-drums rhythm section. Saxophonists Vince Laudear and Woods contribute compositions to complement the sextet's rendering of a few jazz favorites. It's a democratic engagement as the soloists' trade zesty fours and rapid unison choruses along with some general hell-raising. This is the type of jazz session where everything seems to click...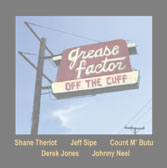 Grease Factor

Off The Cuff

Shane Theriot (Grease Factor)

2005
In July of 2004, this band almost tore the roof down at New Orleans' Howlin Wolf venue. A Louisiana native and guitarist for the Meters, Shane Theriot leads this funk/rock/blues quintet through a conglomerate of soul-stirring and generally blistering tunes. Super drummer Jeff Sipe adds polyrhythmic aplomb to these hard-driving romps, while Theriot's sizzling licks and Johnny Neel's bluesy Hammond B-3 grooves serve as accelerators. Simply put, this band smokes! And percussionist Count M' Butu adds a Santana-like edge to some of these zesty works, spanning various modulations and flows. Theriot is in the driver's seat, and the respective soloists are afforded ample soloing space, including a few for bassist Derek Jones' killer riffs. Consequently, this band casts a nouveau spin to the Big Easy's sometimes conservative musical disposition.


Veronica Martell

The Art Of Intimacy

Apria Records

2005
A one-time Ms. Fitness, Veronica Martell has the stuff that would generally allude to star quality potential. A favorite in New York City nightclubs, Martell's new outing judiciously parallels the album title. Her rather sensual delivery is enamored with a pop diva presence. The gentle intimacies of this affair are steeped within contemporary jazz stylizations complete with breezy sax lines, lithe samba grooves, and other pleasantries. Her whispery lyricism is no doubt heartwarming, yet many of these originals lack sustainable melodies or memorable hooks. The overall production seems constructed upon ephemeral highlights. Ultimately, it would appear that the best is yet to come from this talented singer.


Alex Cline, Kaoru, Miya Masaoka, G.E. Stinson

Cloud Plate

Cryptogramophone Records

2005
Koto master Miya Masaoka is no stranger to combining the sounds of the Orient with jazz-tinted improvisation ensembles. With Kaoru's visceral chants, Alex Cline's multihued percussion, and G.E. Stinson's airy guitar parts, the band's game plan bespeaks a transcendental aura. Enhanced by this record label's patented sonic excellence, the musicians proceed to bridge ambient soundscapes with a rising tide that serves as a paradigm of sorts. It's difficult to classify, but that's part of the beauty, as the listener's imagination will be taken to a far away place that is largely indescribable.


Scott Hamilton

Back in New York

Concord Records

2005
Tenor saxophonist Scott Hamilton meets up with pianist Bill Charlap for the first time during this swinging quartet date recorded in New York City. Unsuprisingly, the saxophonist and pianist act as near-perfect foils to enhance the group's impeccable sense of swing and timing. Hamilton's burly tenor sound and mainstream jazz palate is something of a throwback to the old days—he's been loosely compared to the great Ben Webster, for example. The musicians purvey a tightly integrated vibe as Charlap's tasteful soloing and understated chord progressions project a sense of warmth and good cheer. Many of these standards are executed within a mid-tempo vibe. Nothing out of the norm here, but it's jazz that works its way into your soul.


Derek Bailey, Evan Parker

The London Concert

Psi Records

2005
This CD Includes previously unreleased material featuring two modern improvising heroes, saxophonist Evan Parker and guitarist Derek Bailey, during a 1975 duo performance at London's Wigmore Hall. And as stated in the liner notes, the musicians' "tensions had caused some angst from a collaborative standpoint and consequently resulted in a mutually-agreed performing hiatus since 1987, but you'd barely detect any traces of these strains upon listening to this unearthed gem. Bailey, performing on stereo and nineteen-string guitar, generates a matrix of ringing harmonics. Parker sticks with the soprano sax here as the duo weaves fragments of sound augmented by microtonal spurts and a flux of transient themes. They even mimic each other's sound spectrums, and in some areas Parker's sax could be mistaken for a violin. This album should be welcomed with open arms by fans of these improvising champions.


Bob Rodriguez

Corridor

CreOp Muse

2005
Pianist Bob Rodriguez and his trio mix it up very passionately with this appealing set consisting of jazz standards and originals. Rodriguez sports a light touch while reconfiguring melody lines and navigating through richly harmonic musical environs. Veteran jazz warriors bassist Mike Richmond and drummer Eliot Zigmund provide sensitive support. Rodriguez delves deep into these compositions while transmitting implications of wide open spaces and soothing emotive aspects throughout.
Post a comment