Dálava, Gordon Grdina and Mikkel Ploug: Songs Old, and Sounds New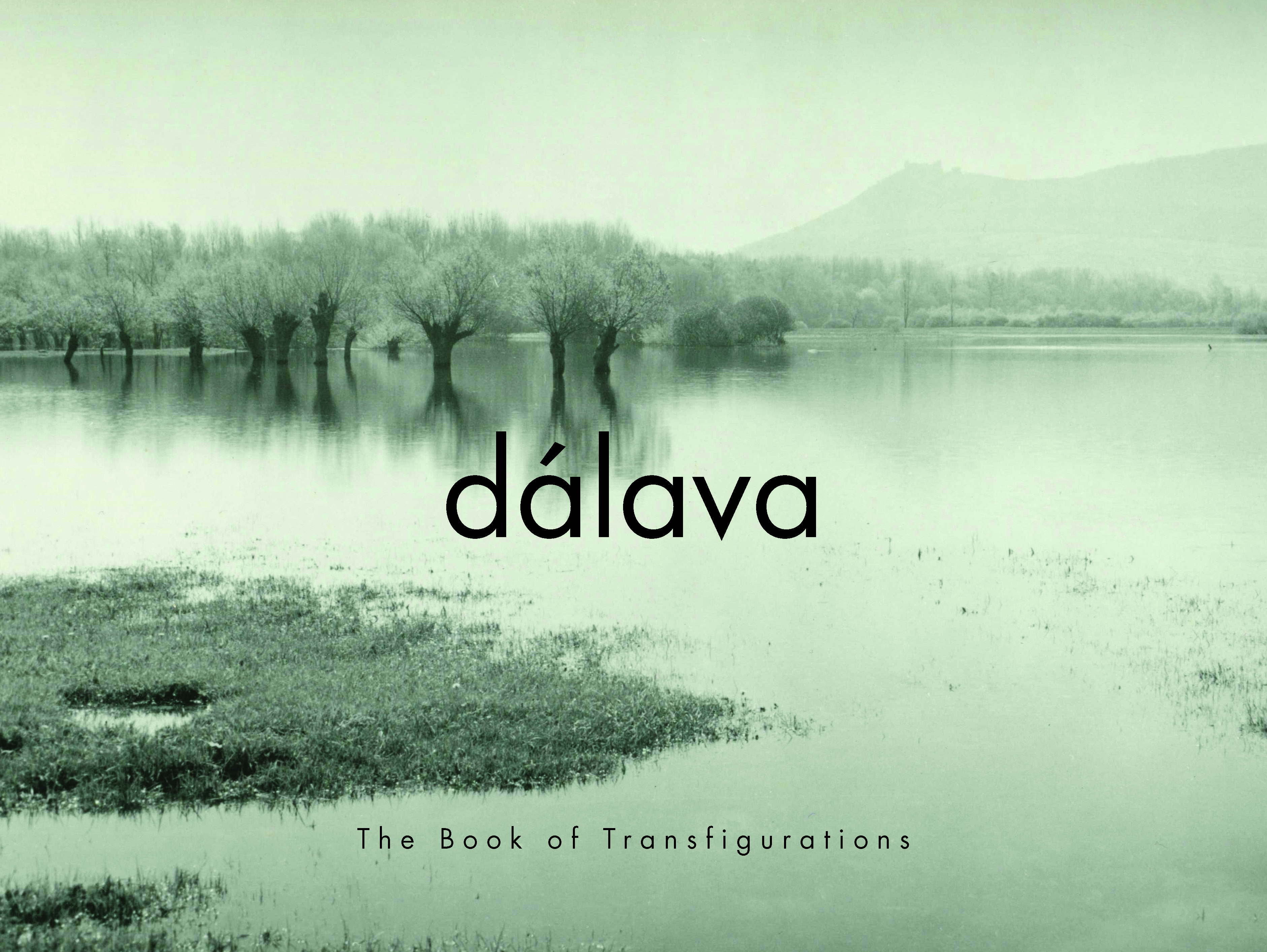 The sound of recognizable musical forms may attract us, in the same way we are drawn to familiar faces or voices. The sound of a foreign language may set us on the alert; syllables we do not recognize, meanings we cannot understand.
Strangeness—a word that connotes foreignness, otherness, and a sense of unease when confronted by the unfamiliar. The sound of recognizable musical forms may attract us, in the same way we are drawn to familiar faces or voices. The sound of a foreign language may set us on the alert; syllables we do not recognize, meanings we cannot understand.
And what if the words cannot always cross the boundary from one language to another, and the meanings never be fully grasped?
Dálava: The Book Of Transfigurations
On
The Book Of Transfigurations
,
Dalava
, the duo of vocalist Julia Ulehla and guitarist
Aram Bajakian
, in the company of Vancouver's most accomplished jazz musicians, bridge the chasm of a disappearing culture, history and language to restore and re-interpret Moravian folk songs in new music settings. It is one of the most artistically adventurous albums released in 2017, a recording that grows more compelling on repeated listening.
The project arose from Julia Ulehla's desire to preserve and reframe songs from her ancestral home Moravia, the eastern region of the present-day Czech Republic. Ulehla was well positioned to advance that effort; her great-grandfather Vladimir Ulehla had collected and edited an edition of Moravian songs, published posthumously in 1949, from which the present recording is drawn. Ulehla and her husband Aram Bajakian created new arrangements for guitar, cello, accordion and electric keyboards, electric and acoustic bass and drums, to be performed by musicians in the Vancouver jazz/new music scene. By taking this approach, Dálava challenges the traditions of ethnic folk musical practice, and bridges the cultural-national divide between a small region of Eastern Europe and the broader listenership of North America.
While the melodies and dance rhythms of Bohemian music are recognizable in the works of classical composers Dvorak, Suk and Martinu, the vocal music tradition of Moravia may be as unfamiliar to you as it was to me. Seeking out similar music for comparison, I soon ran into a wall: there were no Moravian song recordings in my collection, and if klezmer music recordings pointed in the right geographical direction, the differences were greater than the similarities. The instrumentation of a traditional klezmer ensemble shares with its Moravian counterpart clarinet, violin, accordion and cimbalom, but the fatalistic lyrical themes and use of oriental modes and scales clearly distinguish Moravian vocal music from klezmer's cantorial and folk influences.
What was I hearing in this beautiful, strange and unfamiliar music? Listening to the recording was proving a disorienting experience. Ethnomusicologist Zdenek Vejvoda's article "Folk Music, Song and Dance in Bohemia and Moravia" proved helpful. Veyvoda writes:
"There is a pronounced cultural dividing line between the Bohemian region and the east of our territory. As the two areas took different directions in social and economic development, there occurred a stylistic differentiation in folk music of two basic contrasting types: the Bohemian type known as "instrumental" and the type represented by the repertoire of Eastern Moravia and sometimes known as "vocal."
Vejvoda further contrasts Moravian songs to Bohemian melodies: Moravian songs "exhibit a greater lyricism and a sharper alternation of exuberant emotion and melancholy that is enhanced by a colourful palette of modes."
That glimpse into the historical-cultural context brought a little more clarity, but the music still felt out of reach. A musician friend recommended the album
Morava
by jazz bassist
George Mraz
, recorded in collaboration with the highly respected Moravian vocalist and cimbalom player Zuzana Lapciková, and pianist-composer Emil Viklický. George Mraz is of Moravian descent and had long harbored a wish to record the songs of his paternal homeland. The ensemble strives for a balance between the formal structures of modern jazz and the ethnic character of traditional Moravian songs. Many of the tracks would not stand out as distinctly Moravian if heard in a playlist of contemporary European jazz piano trios. But the tracks that feature Lapciková's vocals and cimbalom are, to my thinking, problematic; the two idioms assert their differences and their incompatibility; the effect is traditional folk music backed by jazz accompaniment.
Morava
is a sincerely intentioned project, though I don't believe it achieves a successful synthesis of its component musical elements.
What differentiates
The Book Of Transfigurations
from
Morava
is the way Dálava boldly juxtapose the familiar against the unfamiliar. Dálava's palette is blended from a wide range of musical colors, and by not trying to produce an album that fits neatly inside jazz, world music, or new classical category boundaries, they are more free to innovate and explore.
The Book Of Transfigurations
is one of least cautious albums I've heard in years. The opening fragment of an archival recording is immediately followed by two loud, punk-art-rock songs, which in a way belies the overall tone of the set. The emotional center lies in the quieter, more sparsely arranged tracks in the middle of the album; listeners really need to hear it all the way from beginning to end without distraction to appreciate the complicated task the musicians have undertaken.
The gentle arpeggios and whispered harmonics played by cellist Peggy Lee and accordionist Tyson Naylor in "Iron Bars, Iron Lock" resonate—in my musical memory—with John Cale's viola accompaniment to the harmonium drone of vocalist-composer Nico, on her 1969 recording
The Marble Index
. Here, as elsewhere on the Dálava album, Julia Ulehla sings in a fragile, quivering vocal timbre that brings to the colloquy between daughter and mother deeper shades of meaning than a reading of the lyrics in translation might offer to the nonspecialist.
"The Bloody Wall" draws all of the forces of the band into play. As drummer Dylan van der Schyff enters the arrangement on the heels of guitarist Aram Bajakian's solo intro, he conducts the ensemble towards a sonically riveting climax.
The problem of translating Moravian texts—some hundreds of years old—into comprehensible English is discussed in the lengthy and invaluable liner notes by Julia Uleha. She writes of the song "The Bloody Wall" that its narrative structure—multiple voices recounting a story from different points of view—is very difficult for the modern listener to grasp. In other songs, the meanings of certain words have become opaque and ambiguous, and elude translation. Language is a perishable resource. Moravian is only one of many ethnic European languages and dialects that are disappearing rapidly under the pressures of emigration, mass media exposure and education in dominant languages.
The Book Of Transfigurations
is an accomplished work and a significant gesture towards preserving the musical legacy of a disappearing culture. Jazz-tinged new music treatments of Moravian folk songs seems like a tough sell in a video-fixated musical marketplace. A hopeful sign of a cultural counter-trend are the enthusiastic reviews of of the album and of Dálava's live concerts. The album is very well recorded and will make a vivid presentation on a good quality audio system. High resolution playback reveals the subtle shadings of Julia Ulehla's performance, and the depth of her commitment to dramatic characterization.
Through imaginatively conceived arrangements, Dálava's settings of traditional songs transmit tales of love, loss, oppression and resistance from one troubled era to another.
Track Listing: Ej, na tej skale vysokej (Seven pairs of eagles); Dyby ňa moja maměnka stará (Grass); Dyž sem já šel pres hory (The rocks began to crumble); Co ste si mamičko za dům stavjat dali (Iron bars, iron lock); Vyletěla holubička (The bloody wall); Sem chaso spěchajte (You used to look like a lion); Před naším je zahrádečka (Red violet); Studená rosenka (Souling); Na strážnickém rynku (War); Vydala máti (Mother gave away her daughter); Okolo Hradišča voděnka teče (He's bringing something for me); Fašanku (Carnival); Pásl Jano koně (Sell us your shirt)
Personnel: Julia Ulehla, vocals; Aram Bajakian, acoustic & electric guitars, percussion; Peggy Lee, cello; Tyson Naylor, piano, accordion, Farfisa organ, Hammond A-100, Wurlitzer, Rhodes; Colin Cowan, double bass and electric bass; Dylan van der Schyff, drums & percussion
Format: 24/88.2 hi-res download
Gordon Grdina Quartet: Inroads
Inroads
, a quartet album led by guitarist
Gordon Grdina
, begins with a quiet introspective piece for unaccompanied piano, a calm meditation played by
Russ Lossing
that focuses the listener's attention for the challenging music to follow.
The appropriately titled "Not Sure" is a continuously unfolding, through-composed suite that skillfully mixes quiet interludes and forceful, out passages. It opens with a technically dazzling section in odd-meter rhythm, unexpectedly drops into an introspective, contrapuntal duo between the saxophone and guitar, then shifts into a new section positioned over a repetitive single-note phrase played on the guitar's low strings. As reeds player
Oscar Noriega
switches from saxophone to bass clarinet and Grdina changes from a clean tone to distortion, the mood is assuredly unsure, and blurs the distinction between jazz and new classical music.
It's hard to categorize Gordon Grdina's albums—they explore a wide territory of styles with a traveler's curiosity. Grdina describes the creative process that led up to the
Inroads
recording date:
"We had a lot of short rehearsals, a gig and then not seeing each other for two months...We then went on the road for a string of dates and everything changed. The band just solidified, everyone's unique voice began to shine... It's not easy music to grasp fully while you're playing it, as it is very contrapuntal...and it takes a while before you hear it click with the other lines and the logic becomes apparent."
In the solo piano intro to "P.B.S," pianist Russ Lossing plays both grand piano and Fender Rhodes keyboard. Phrases transition from the acoustic to the electric instrument as smoothly as water flowing. A slow melody line played by saxophone and guitar establishes a harmonic foundation, but rather than solo over those changes, the musicians shift gears into a new section of contrapuntal lines that builds in density, volume and complexity. The rapidly-changing structure produces an effect of dislocation, and the track climaxes in a passage laden with aggressive guitar phrases and furious drum fills reminiscent of mid-1970s King Crimson.
Does all that sound like too many moods for a single piece to hold? It's a measure of the band's integrity that "P.B.S" coheres more successfully than a verbal description can convey. Grdina is aiming to synthesize contrasting musical directions
not
by superimposing prog rock guitar solos over jazz piano chords, but by conducting the ensemble through a course of thematic changes.
"Apocalympics" builds on Moorish/Spanish themes and open space for drummer
Satoshi Takeishi
. It has the feel of a drum solo section of a live performance, enhanced by the excellent sound engineering. Electric keyboards and distorted guitar lines invoke early electric jazz-rock, before the genre was homogenized into bland, commercial fusion.
In an interview posted on the Songlines website, Grdina describes "Fragments"—the only track on which he performs on the oud—as a clash of ideologies, an encounter between the oud, a Middle Eastern plucked string instrument, and the grand piano, epitome of Western musical culture. Under the fingers of pianist Russ Lossing, the East/West cultural divide disappears. Lossing's use of strummed piano strings and rapid arpeggio phrases perfectly complements the oud's pizzicato attack. Oscar Noriega contributes low-register counter-melodies on the bass clarinet that build into a haunting unaccompanied solo, as the other instruments drop away.
Gordon Grdina has appeared on six hi-res releases from the Songlines label, no two of which are very similar in style or presentation, including
Think Like the Waves
, a trio session recorded in 2006 with bassist
Gary Peacock
and drummer
Paul Motian
on which Grdina plays electric guitar and oud, and the group improvised session
Ghostlights
with
Francois Houle
,
Benoit Delbecq
and Kenton Loewen.
His collaborators on
Inroads
are among the most respected players in the contemporary New York jazz scene. Pianist
Russ Lossing
has recorded several albums as a leader for the Swiss label HatOLOGY.
Drum Music
, a solo piano performance of music composed by
Paul Motian
, with whom Lossing played for 12 years, earned high praise from jazz publications and from Lossing's peers. Multi-reeds player
Oscar Noriega
is a regular member of
Tim Berne
's Snake Oil project. He's a fluent saxophonist, and projects a beautiful bass clarinet sound over the entire range of the instrument.
Satoshi Takeishi
's credits fill several pages on All Music—he's a very in-demand drummer. On
Inroads
he adeptly follows the shifting course of the musical stream, always playing the right accompaniment at the right time. It's not every drummer who can shift modes between the free-time poetry of Paul Motian and the prog rock polyrhythms of Bill Bruford.
Those who are familiar with Gordon Grdina's earlier albums, and those who have not yet discovered his work alike will find much to enjoy in this release. Audio quality is equal to the best of Songlines' hi-res albums.
Track Listing: Giggles; Not Sure; P.B.S.; Semantics; Fragments; Casper; Kite Fight; Apocalympics; Giggles II
Personnel: Gordon Grdina, guitar, oud; Oscar Noriega, alto sax, clarinet, bass clarinet; Russ Lossing, piano, Rhodes; Satoshi Takeishi, drums
Format: 24/96 hi-res download
Mikkel Ploug: Alleviation
Songlines' 2017 releases highlight the guitar, with two albums featuring Gordon Grdina,
Ghostlights
and
Inroads
, and Aram Bajakian a prominent presence on
The Book of Transfigurations
. As different as these albums are, they share in common the role of the guitarist as one voice among musical equals.
On
Alleviation
, Danish composer/electric guitarist
Mikkel Ploug
undertakes an entirely different task: a set of solo acoustic guitar compositions with influences ranging from folk fingerpicking to traditional Danish church hymns; from post-War European classical to American minimalist styles. What makes the set sound so distinctive is the choice of instrument: a 70 year-old vintage Gibson. At a glance, the project might seem like a mismatch of nationalities and idioms, but it's one of the most intriguing and best-recorded acoustic guitar albums of recent years.
Mikkel Ploug acquired a circa 1942-1945 Gibson Banner LG-2 following a visit to New York. After practicing for several months, he noticed that the sound and feel of the instrument was, in a sense, guiding the direction of his compositions:
"The guitar would push me around stylistically—sometimes ask me to include less notes in a voicing or more open strings, and just opened up new fields of inspiration... a melodic or harmonic concept like on 'Couleurs d'Olivier,' a composition based on Messiaen's modes of limited transposition. 'Circle Wind' is written with Steve Reich's repetitive work in mind."
The handsome PDF booklet that accompanies the download includes striking color and sepia tone images by photographer Frida Gregersen of the LG-2, a guitar whose history is written into its aged and mottled finish. Engineer Mads Brinch Nielsen carefully recorded Ploug with ribbon mics in a warm wooden room that provides a natural acoustic "glow."
Winter is an introspective time of year.
Alleviation
is an album made for quiet reflection during the long nights. Mute the iPhone... ignore incoming texts... turn down the lights...
listen
... The hard work that preceded the recording session now becomes apparent. That the playing sounds so unhurriedly confident testifies to Mikkel Ploug's gift for accommodating his compositional technique to the limitations —and strengths—of an unfamiliar instrument: the collision of time signature and subdivided beats on the title track "Alleviation"; a suggestion of half-remembered melodies in "Couleurs d'Olivier"; the subtle, but unnerving caesurae on "Gruntvig Reflections."
Where so many guitarists fall back on bravura displays of technique, Mikkel Ploug treads an alternative path, one where virtuosity is subsumed to the greater aim of tone production and care in shaping the form of compositions.
Alleviation
is a work of outstanding musicianship, and a gesture of respect for the unknown guitar makers at the Michigan factory who built an instrument that was good enough to bear the Gibson name 70 years ago, and that still speaks to us today.
Track Listings: Night Space; Florescence; With Open Arms ; Arabesque; Circle Wind ; Einer; Couleurs d'Olivier; Safari; Grundtvig Reflections; Luminous; Alleviation; Overseas; Road Trip
Personnel: Mikkel Ploug, acoustic guitar, compositions
Format: 24/192 hi-res download
Post a comment
Watch