Blues Deluxe
Autumn 2017
By
Blues Deluxe is a regular column comprised of pithy takes on recent blues and roots-music releases of note as well as spotlights on those titles in the aforementioned genres that might otherwise go unnoticed under the cultural radar.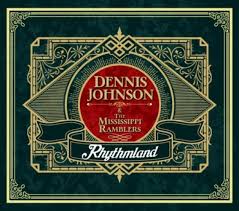 Dennis Johnson
Rhythmland
Root Tone Records
2017
A complete musician to be sure, Johnson isn't so enamored of his technique that the plays on words in titles of his previous records deny the jubilant tone with which he imbues his recordings. With three finely-tuned accompanists, he takes "Walkin' Blues" at no less a peppy pace than "Timbale," and if any listener thinks Johnson's short on patience, "Faith" will, appropriately enough, restore belief in the maturity of his musicianship and that of his Mississippi Ramblers. Keyboardist of the band Craig Long co-produced with the Johnson helping to preserve the simplicity of the sound without rendering the frontman a one-trick pony of the slide; accordingly, the San Francisco student of the blues sounds as soulful singing "That Way No More" as he does carefully but firmly picking his way through "Valley of Love:" he is all finesse and no flash, which is why he will leave a listener happily hungry for more.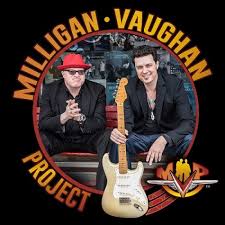 Milligan-Vaughan Project eponymous
Milligan-Vaughan Project
Mark One Records
2017
The Milligan-Vaughan Project have more going for it than just the tangible connection to the Vaughan family of Texas blues renown. In fact, Tyrone Vaughan, the nephew of Stevie Ray and son of Jimmy, is no more or less a catalyst here than co-billed partner Milford Milligan. Throughout the nine studio tracks, as well as the bonus cuts recorded live-in-concert, the duo maintain a balance they strike on the very first cut, "Soul Satisfaction;" the rasp in Milligan's voice complements the sting of Vaughan's guitar as the various rhythm section members mesh ultra-smoothly, whether the tune is Eddie Harris'/Les McCann's "Compared to What" or Freddie King's "Palace of the King." An acoustic, gospel-flavored "Two Wings" is further indicative of the duo's willing to reach outside their comfort zone as well as the confines of genre.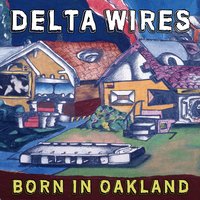 Delta Wires
Born In Oakland
Mud Slide Records
2017
Delta Wires s a splendid reminder of the beauty intrinsic to blues with horns.
Born In Oakland
actually takes the premise a step further by playing off the harmonica of bandleader Ernie Pinata with sax, trumpet and trombone. But the band knows how to change it up overall and the exalting horns on "Days of the Week" only aid in ratcheting up the intensity of Richard Healy's guitar solo. Largely comprised of group-composed originals, the album succeeds on style points more than either technique or originality—see tracks like "Vacation—but the septet's enthusiasm, not to mention their innate knowledge of their roots, carries the day. The good-natured sense of humor Delta Wires displays on "Devil's In My Headset" thus becomes a bonus to this lively recapitulation of West Coast blues: the instrumental isn't necessary to prove it so, but it's a bonafide pleasure nonetheless.
Tracks and Personnel
Rhythmland
Tracks: Walkin' Blues; Timbale; Faith; Fillmore Street; That Way No More; Valley of Love; High Heel Shoes; My Love Is Here For You; Southbound Train; Revolution.
Personnel: Dennis Johnson: vocals, guitar; Craig Long: keyboards, background vocals; Jonathan Stoyanoff: bass; Tim Metz: drums.
Milligan-Vaughan Project
Tracks: Soul Satisfaction; Dangerous Eyes; Little Bit of Heaven; Driving You; Leave My Girl Alone; Compared to What; Here I Am; Devil's Breath; Two Wings. Live Bonus Tracks: What Passes For Love; Palace of the King.
Personnel: Malford Milligan: vocals; Tyrone Vaighan: guitars; Jorge Castillo on guitar; Michael Ramos: keyboards; Jay D. Stiles: keyboards; Jeff Hayes: bass; Chris Maresh: bass; Brannen Temple; drums; Kenneth Furr: drums; Mike Cross: background vocals.
Born In Oakland
Tracks: Sunny Day; Fine And Healthy Thing; Vacation; Your Eyes; Days Of The Week; Devil's In My Headset; Fun Time; I Don't Care; In The Middle; All I Have To Give. 
Personnel: Ernie Pinata: bandleader, harmonica, lead vocals; Tom Gerrits: bass, vocals; Richard Healy: guitar; Tony Huszar: drums, congas, tambourine; Gerry Jonutz: tenor, alto, baritone sax; David Bowman; trombone; John Christensen; trumpet.
Post a comment