Jazz Articles
Daily articles including interviews, profiles, live reviews, film reviews and more... all carefully curated by the All About Jazz staff. You can find more articles by searching our website, see what's trending on our popular articles page or read articles ahead of their published dates on our future articles page.
Album Review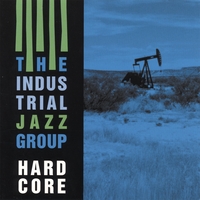 by James Nichols

The Industrial Jazz Group has many things going for it. They have gutsy soloists that can intimate both Coleman Hawkins and Eric Dolphy in the same solo. Also, the band includes a very promising tunesmith in pianist Andrew Durkin. They demonstrate marvelous versatility as well, making references to Ornette Coleman, Charles Mingus, Cannonball Adderley, and many others. Finally, they can play very tight arrangements comfortably. The enigmatic name (considering there is nothing industrial or hardcore about this group) may pique ...
read more
Album Review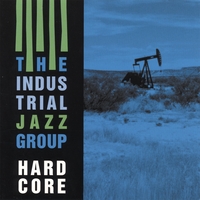 by AAJ Staff

Perhaps this disc aims for high irony or some kind of inside joke, but the group is anything but "industrial" and their music defies any definition of "hard core." One might perhaps expect machine-like coordination or loud thrusting noise, but this quintet led by Andrew Durkin sticks to the open space of improvisation around (often) arranged accompaniment. The pieces span a reasonable variety of styles, with a generally upbeat and swinging feel. Occasional electronic tinkering adds an aura of mystique, ...
read more
---