Jazz Articles
Daily articles including interviews, profiles, live reviews, film reviews and more... all carefully curated by the All About Jazz staff. You can find more articles by searching our website, see what's trending on our popular articles page or read articles ahead of their published dates on our future articles page. Read our daily album reviews.
Album Review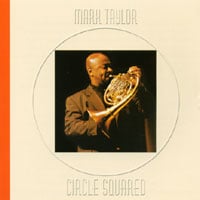 by Farrell Lowe

How often do you hear the French horn used in a jazz context as a solo instrument--especially a modern jazz context? Not often!
Mark Taylor's playing brought new colors and subtle nuance to Muhal Richard Abrams' Blu Blu Blu album back in 1990, and in '92 he contributed to the remarkable Jazz Composers Alliance Orchestra's Flux. He was a integral part of the Ebony Brass Quintet '95 record Brand New Bag --which in many ways mirrored the concepts of the ...
read more
---