Results for "Vinkeloe/Cremaschi/Masaoka/Robair"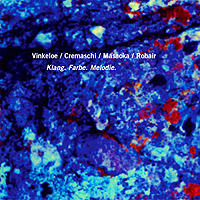 Label: 482 Music
Released: 2005
Track listing: An Intimate Detail; Poggioli; A Klanghausen Flower; Minous; Ashes & Davns; A Marginal Icon; Butter Trail; Mr. Humble Opinion; The Wing, Covert; Pudenda Kyrie; Miffles; A Futile Box; Semantic Substitution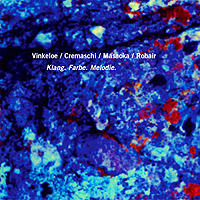 The title of this album translates into "sound. color. melody." That's apt, given the resolution of the pieces that comprise the record. There is no gainsaying which way the music will go and where it will lead. The spur of the moment gives no warning. What is sufficient is that each of the players has a ...