Results for "Solo Duo Trio"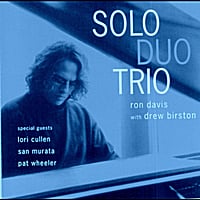 Label: Cullinor Records
Released: 2002
Track listing: All God's Children; Cullibalue; Moon River; I Will; Rhythmning; Caravan; Moonlight in Vermont; I Found a New Baby; Savannah; Cheek to Cheek; I Want to Talk About You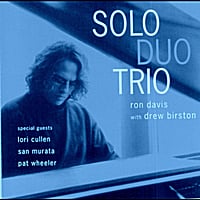 Ron Davis is a dinosaur in this day and age of high specialization and narrow cultural aspirations, in that he is a Renaissance Man. In addition to pursuing his favorite career, jazz piano, and performing regularly in the Toronto area, he also is a published poet and short story writer. He also practices law part time ...