Results for "Sergio Mendes & Brasil '66"
News: Recording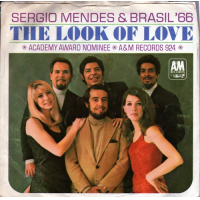 Suffering from poor albums sales as a jazz-bossa pianist at Atlantic Records in 1965, Sérgio Mendes decided to listen to a recommendation made by Richard Adler, a producer at A&M Records. Adler, who would become Mendes's partner, urged him to keep his Brazilian feel but bring on American female vocalists to sing contemporary pop hits in ...
News: Recording
It's an archetypal story of the modern record business – two guys with a dream running their nascent label out of a West Hollywood garage in the summer of 1962. The label quickly gains momentum and eventually becomes one of the most important record companies the world has ever seen. The two guys were Herb Alpert ...